Islam is without a doubt, the most beautiful, peaceful, and largest religion in the world. According to an estimation in 2022, Islam has over 1.97 billion followers, which makes up about 25% of the total world population. Moreover, according to the Carnegie Endowment for International Peace, Islam is also the fastest-growing religion in the world.
Islam is not just about praying to Allah, offering Namaz five times a day, or reciting the Holy Quran daily. It also tells us to be kind to others, be good to society and spread the teaching of Islam, and much more. After witnessing and learning about such beautiful teachings of Islam many renowned celebrities around the globe have accepted Islam and also started practicing it. In this article, we will list the 10 most renowned celebrities around the globe who accepted Islam.
Andrew Tate:
Andrew Tate is an American-British businessman and former professional kickboxer. Tate is also one of the most controversial celebrities in the world. Tate rose to fame after a violent video of the athlete, beating a woman with a belt in a reality show Big Brother was shared on social media. However, At the end of 2022, a video of the athlete got viral in which he can be seen offering namaz with Tam Khan in a mosque in Dubai. Tate also announced a social media platform called Gettr. "This is why I'm Muslim. Any Christian who believes in good and understands the true battle against evil must convert. So be patient, indeed the promise of Allah is TRUTH Quran 30:60," Tate wrote in his post.
Mike Tyson:
Michael Gerard Tyson, Nicknamed "Iron Mike" and "Kid Dynamite" in his early career, and later known as "The Baddest Man on the Planet" is considered to be one of the greatest boxers of all time. The boxing icon reportedly converted to Islam during his time in jail in 1992. At the end of 2022, the former boxer also performed Umrah with famous singer and his good friend DJ Khaled.
Muhammad Ali:
Muhammad Ali, formerly known as Cassius Marcellus Clay, Jr was an American professional boxer and activist, Nicknamed "The Greatest." Ali was ranked as the greatest heavyweight boxer of all time. He is also considered one of the most significant sports figures of the 20th century. In 1964, when Ali won the heavyweight championship, he publicly declared his conversion to Islam and made a personal declaration of independence: "I believe in Allah and in peace," he said.
A.R. Rahman:
Two Oscar Awards and two Grammy Awards winner, A.R Rahman or Allah-Rakha Rahman is one of the greatest Indian music composer, record producer, singer and songwriter. A.R. Rahman was born a Hindu, but he and his family converted to Islam in 1988, and at that time he changed his name from A.S. Dileep Kumar to Allah Rakha Rahman.
Ice Cube:

Most of you who love rap songs would know O'Shea Jackson Sr. aka 'Ice Cube.' The rapper was born and raised in Los Angeles and converted to Islam in 1990's. While talking about Islam, Cube said: "What I call myself is a natural Muslim, because it's just me and God. You know, going to the mosque, the ritual and the tradition, it's just not in me to do. So I don't do it."
Shaquille O'Neal:
U.S. basketball giant, Shaquille O'Neal, however, has not openly discussed his religion but he did reveal once that his name literally translates to "Little Warrior" in Arabic. Moreover, O'Neal has referred to fellow NBA player Hakeem Olajuwon as "Another Muslim brother."
In 2010, Shaq also revealed that he intends to perform Hajj in Makkah, Saudi Arabia But the Saudi government bars all non-Muslims from visiting Mecca.
Snoop Dogg:
Famous American rapper, Calvin Cordozar Broadus Jr. aka Snoop Dogg reportedly did join the Nation of Islam in 2009 but soon after 3 years the rapper left and converted to Rastafari in 2012.
Dharmendra And Hema Malini:
Veteran Indian Actors Dharmendra And Hema Malini stunned their fans when they announced they have converted to Islam in 1979 to marry the love of their life. Dharmendra fell in love with Hema during the shoot of their super hit movie 'Sholay.' Dharmendra, however, was already married, but since in the Hindu religion, men were not allowed to have a second wife, both actors converted to Islam and got married.
Janet Jackson: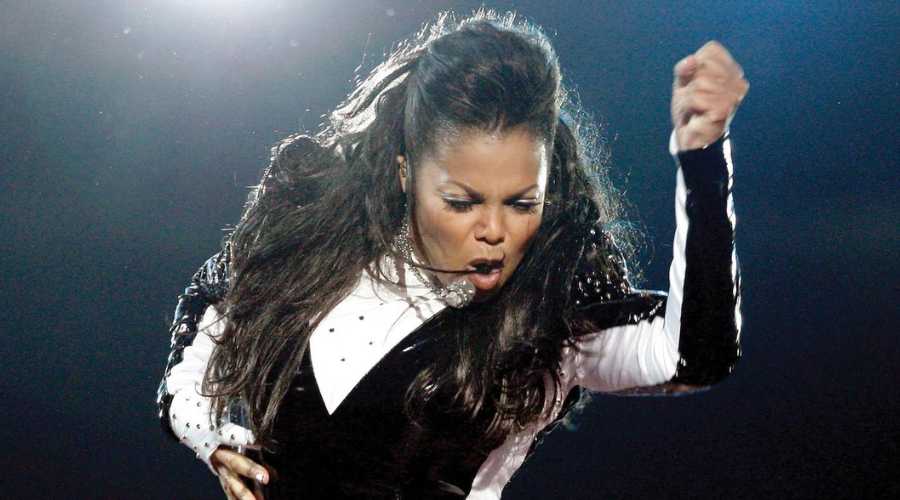 The sister of world-famous pop star Michael Jackson, Janet Damita Jo Jackson, who was herself a renowned singer and a dancer, has reportedly retired from the entertainment industry and converted to Islam ins 2012 after marrying the mysterious Qatari-born, London-based billionaire Muslim Wissam Al Mana.
Sharmila Tagore:
Retired Indian actress, Sharmila Tagore, now known as Begum Ayesha Sultana converted to Islam in 1968 to marry the late cricketer Mansoor Ali Khan Pataudi. She was awarded the Padma Bhushan by the Government of India in 2013. Ayesha also received two National Film Awards, a Filmfare Award, and the Filmfare Lifetime Achievement Award for her contributions to Hindi cinema.
Jermaine Jackson:
Jermaine Jackson is an American singer-songwriter and bassist, but he's best known for being a former member of the Jackson 5. Jermaine developed an interest in Islam during his trip to the Persian Gulf in the late 1980s and later became a Muslim. After converting to Islam, he married an Afghan native and said that "Having embraced Islam, I felt born again. I found the answers..which I had failed to find in Christianity".