With Ramadan spent in quarantine, it is adamant that the lockdown will not completely go away still requiring everyone to practice social distancing.
So we have some creative ways for you to celebrate Eid-Ul-Fitr this year that will keep you connected to your loved ones.
Schedule a Zoom party
With the lockdown requiring us to practice social distancing, loved ones will be further than usual. But this is the time to get creative, so schedule a day before a Zoom party with family and friends to greet them all a Happy Eid-ul-Fitr and it will be a fun way to show off your Eid preparations as well.
Create a photo carousel video with new clothes
No Eid is complete without a new dress and accessories and quarantine or not, they have to be showcased. So creating a photo carousel video of yourself and your friends and family is a good way to show everyone your Eid Preparations.
Custom Eid Backdrop On Zoom
As the world has completely gone virtual, it becomes boring to have the same living room or bedroom as your zoom background. So up your game this Eid and create a festive background on Zoom during the Party chat and add that extra oomph to your Eid Day.
Cook and deliver food to your friends in safe containers
Eid delicacies are many and all are beloved, so why not share this blessing with your loved ones. Though you cannot have a big family gathering to break bread together, but you cook dishes like Sheer, Kheer, Biryani, Chocolate Barfi and much more and deliver to the houses of friends and family to spread the joy and not germs.
Plan an online gaming tournament within the family
Take your Eid activities a little further and schedule an all online gaming tournament with your friends and family across the country and the world too. This can enhance the camaraderie of the day and is a fun activity that will keep you busy and connected with your family.
An All Girls Eid Fashion Parade On Zoom
When it comes to girls preparations on Eid, they are literally endless but lockdown requires everyone to be creative as one cannot whip outdoors at any time to do the needful prep. Host a Zoom party and share Mehndi ideas with your friends, match accessories, style together and much more this eid with your fellow girlfriends.
Make An Eid Playlist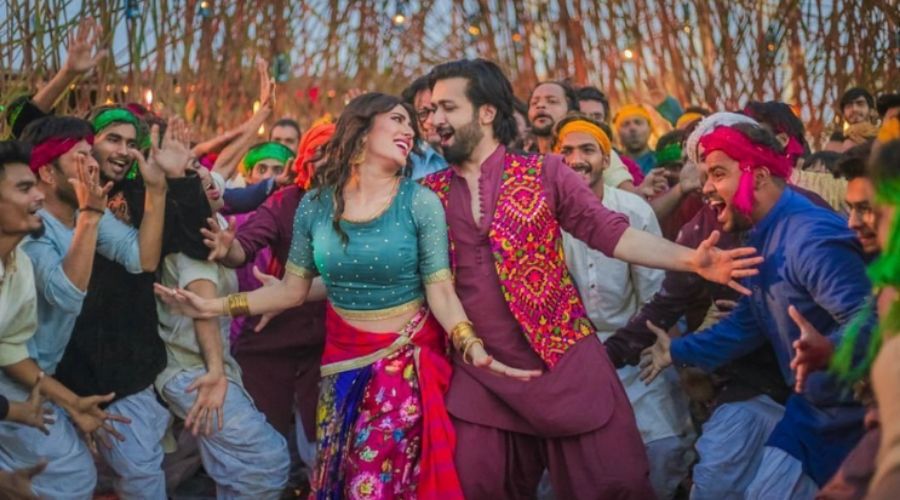 To keep up the mood and spirits, whip out some tunes that you fancy and play it in the background as the Eid festivities go on. Old classics from Nazia Hassan, Alamghir and even Ali Zafar and Atif Aslam can brighten up your Eid Day.
House BBQ
If there is extra space in your house like a terrace, roof, garden or a backyard, this is the time to use them and have a BBQ with your family members who are with you in quarantine. You can borrow the equipment and drop the tasty treats off to your loved ones houses and have a great ambiance at home with the air filled with smell of yummy BBQ.
Send Hand Written Cards
With everything being online, it is safe to say that personal feel is missing most of the time, so be creative this year and send out hand written notes to your family and friends across the country. Eid Cards are easily available online and you can order them now to send out your Eid greetings on time.
Go Live
Instagram live has become ever so popular during these quarantine days and options like Facebook Live and YouTube Live give you endless opportunities to get connected with your friends and families this Eid.
So don't miss out this opportunity to liven up amongst a dire pandemic outbreak and celebrate Eid-ul-Fitr with all its vigor.