Al-Haj FAW Motors has just announced that they shall be introducing "Bestune" cars in Pakistan. Owned by the parent company FAW Group, Bestune is a company that has mainly been operating in the Chinese and Russian Markets.
Consisting of a lineup of 8 cars in total, Bestune boasts 4 Sedans and the other 4 are Crossover SUVs.
The car that Bestune has been hinting at releasing is T77 Crossover SUV in the Pakistani Market.
The production model debuted at the Guangzhou Auto Show in November of the same year. Since then, the T77 is sold in China.
Launched in November of 2018, T77 is a subcompact crossover SUV, the technology used in the SUV has been done in partnership with one of the leading brands, Xiaomi.
The significant new technology incorporated in the crossover has been the Xiao AI.
Specifications:
Xiao AI is tailor-made for functioning in the Bestune, so like any other AI like Siri or Alexa, the driver will have an assistant throughout the journey.
Besides working under voice commands, Xiaomi has provided a holographic assistant sitting atop the dash.
Engine:
The Bestune T77 five-seater derives power from a 1.2-liter turbo engine developing 143 horsepower and 204 Nm of peak torque.
The car comes with a 1.2 liter turbocharged inline 4-cylinder petrol engine that makes 141 horsepower, 204 newton/meters of torque, and can be mated to a 6-speed manual or a 7-speed automatic gearbox.
Design:
The large grille has a raindrop pattern, and a chromic strip on top that enhances the appearance of the vehicle. At the rear, the C-shaped taillights are connected to each other while the dual-tome bumper with dynamic creases hides the tailpipe and houses the rear fog lamps and reversing lamps.
There is a multi-functional flat-bottomed steering wheel, a virtual instrument panel and a multimedia complex installed under a single glass.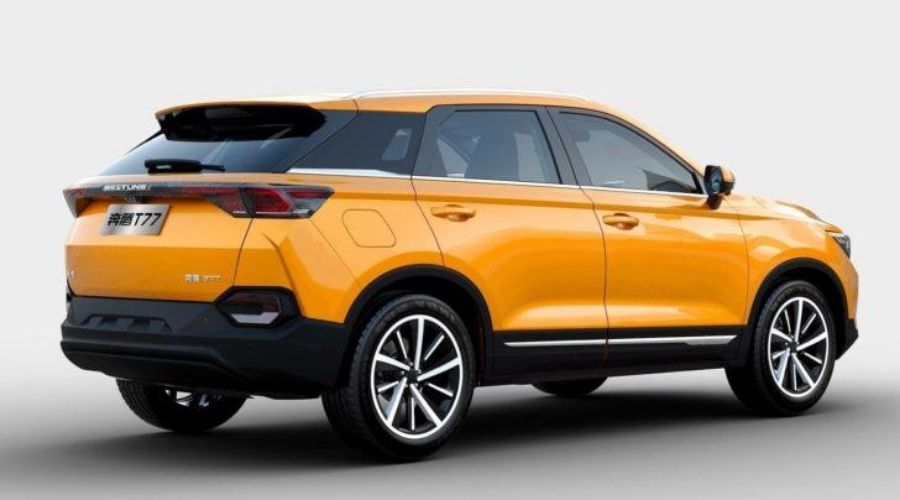 With the help of voice commands, assistants will independently set up a multimedia system or climate control, close or open the hatch & sunroof, and perform operations of other auxiliary equipment.
Price:
The price ranges from RMB 105,800 and RMB 138,800 in China, which is equal to a PKR 2,563,000 and PKR 3,362,000.