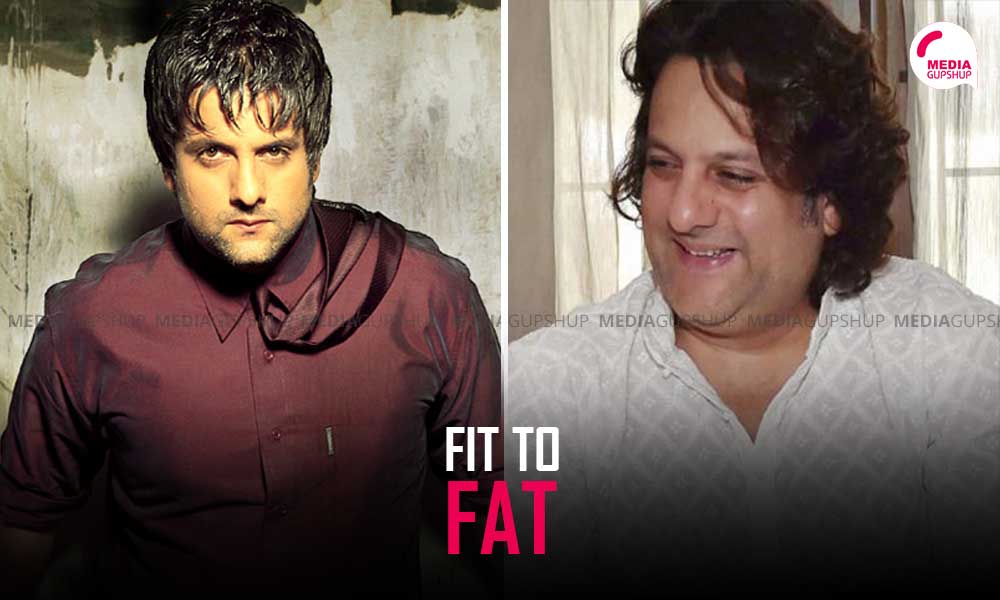 Bollywood doesn't hide its fascination with killer legs, toned abs and chiselled faces but there are always exceptions. There are some Bollywood celebrities who broke the rules and actually gained a lot of weight after their farewell to the industry. While some gained weight after failing in the industry, others simply chose to quit and focus on their personal life.
Here is a list of such Bollywood celebrities who let go of their ideal bodies and gained weight!
Fardeen Khan
How can we ever forget the chocolate boy who made every girl weak in the knees with his beguiling smile! Fardeen Khan was a star kid who gained fame due to his good looks and star power but things didnt work out for him in the industry. Last year, some of his recent clicks shocked everyone as he looked ages old in his now chubby frame.

Rani Mukheji
The queen of 90s in Bollywood, Rani Mukherji was always the one to stand against the stereotypes. She was chubby, dusky and short and yet she ruled millions of hearts with her husky voice, fab acting and hazel eyes. Rani married her long time boyfriend, Aditya Chopra in a secret ceremony and gave birth to an adorable baby girl named Adira Chopra. She gained a lot of weight post baby birth bus has hit the gym to make her comeback in the movies soon!
Tanisha Mukherjee
Despite being a star kid and a superstar's sister, Tanisha never could make a big name in the industry. She made a bold entry in the industry with her movies but failed at the box office. She gained quite a lot after her movies didnt work at the box office. Tanisha was last seen on Bigg Boss where she looked back to her old frame
Taneesha Dutt
Remember the beauty queen who made a bold entry in Bollywood opposite the serial kisser, Emraan Hashmi? Yes, Taneesha Dutt did create a stir in the industry but failed to continue the charm. The Bengali beauty left the industry to settle down in married life.
Ninad Kamat
The famous supporting actor who has played thousands of successful roles is pretty unrecognisable these days. Ninad Kamat, who is also a famous voice artist has gained weight more than any other celebrity in our list! He was last seen in Akshay Kumar's Airlift.
Chandarchur Singh
Once the candy boy for many, Chandarchur Singh is hardly the same these days. The Maachis and Josh famed actor who has worked with Aishwarya Rai and Shah Rukh Khan. The actor was last approached to play a historical character on Life OK.
Mukul Dev
The famous Indian TV personality who was famous for his smouldering looks is now completely unrecognisable in his new chubbier look!
Know any other Bollywood celebrities who has gone fit to fat? Share with us in the comments below!