It's no secret that Pakistani TV hasn't been the most enticing for the younger crowd. With the same old storyline of a helpless daughter-in-law enduring endless abuse and then somehow living "happily ever after" with her abusers, it's no wonder that the youth has been turning towards foreign entertainment. But hold up, because Green Entertainment is about to shake things up with their latest production – College Gate!
Finally, a TV show that will resonate with teenagers and young adults alike. College Gate is a drama that revolves around the life of college students, tackling the issues that are most relevant to this age group. This is not your typical run-of-the-mill show – it's a total teenage drama that promises to be relatable, fun, and fresh.
Gone are the days of mindlessly scrolling through foreign content in search of something that clicks. College Gate is a show that's made for us, by us. So get ready to tune in, and let's support this new wave of Pakistani entertainment!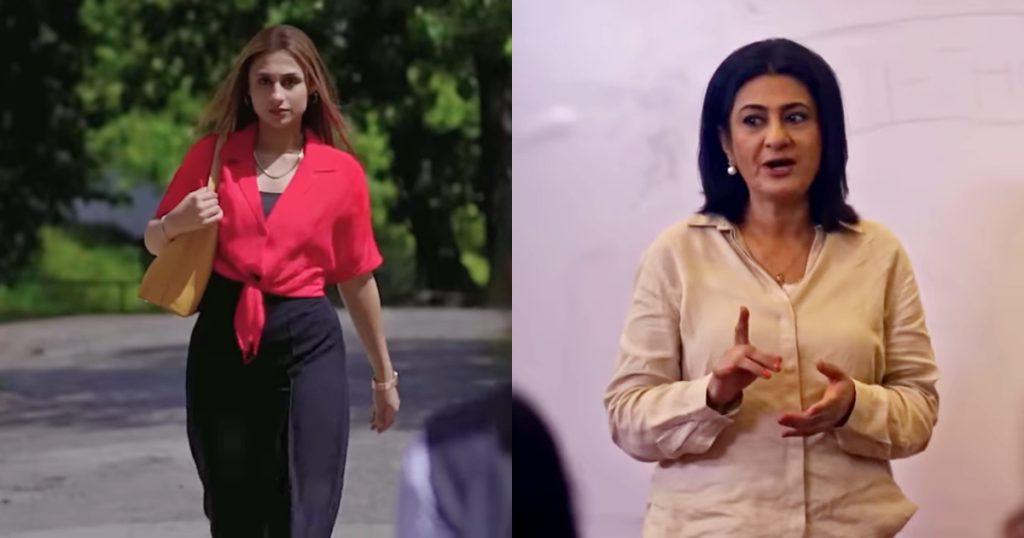 Get ready to meet the talented cast of College Gate – Zarrar Khan, Natalia Castillo Shahid, Khaqan Shahnawaz, Hina Chaudhry, Mamia Shajaffar, Shuja Asad, Washma Fatima, Nouman Kahout, and Asad Chaudhry. These rising stars are bringing their A-game to the screen, promising an intense and youthful portrayal of the issues that matter most to the younger generation.
Although the drama seems to be centered around a particular class, its relatable themes and engaging storyline have the potential to captivate a wider audience. This isn't your grandma's typical drama – College Gate is all about shaking things up and bringing fresh content to Pakistani television. So whether you're a teenager or young adult, make sure to tune in and join the excitement!
Check out the thrilling trailer for the upcoming drama:
Opinions are divided on the new drama, with some praising it as a great addition to Pakistani television, while others argue that it's nothing but a copy of Elite or Student of The Year.