The news is out and we couldn't be more thrilled! Actress Rabab Hashim and her husband, Sohaib Shamshad, welcomed a precious addition to their family – a beautiful baby girl named Myesha Sohaib Ali.
Rabab Hashim, known for her stunning performances on screen, took to Instagram to share heartwarming pictures of her husband cradling their bundle of joy. The proud new mom expressed gratitude for the wonderful blessings that the last few days of Ramadan brought to their lives.
In her announcement, Rabab also urged her fans to keep her and her little one in their prayers. Rabab wrote in the caption:
"The last few days of Ramadan have been full of blessings for us ✨️ Our little munchkin, Myesha Sohaib Ali has arrived and filled our world with love, joy and endless blessings Alhamdulillah!  Please remember us in your prayers. Sending you all love and good energy! 🌸"
It's a joyous occasion for the family and we can't wait to see more adorable glimpses of the new parents with their precious little angel. Congratulations to the happy family on their newest blessing!
Rabab Hashim and Sohaib Shamshad got married on November 27, 2021, in a lavish wedding ceremony that garnered a lot of attention. The couple had previously been seen enjoying a trip across Europe together last year.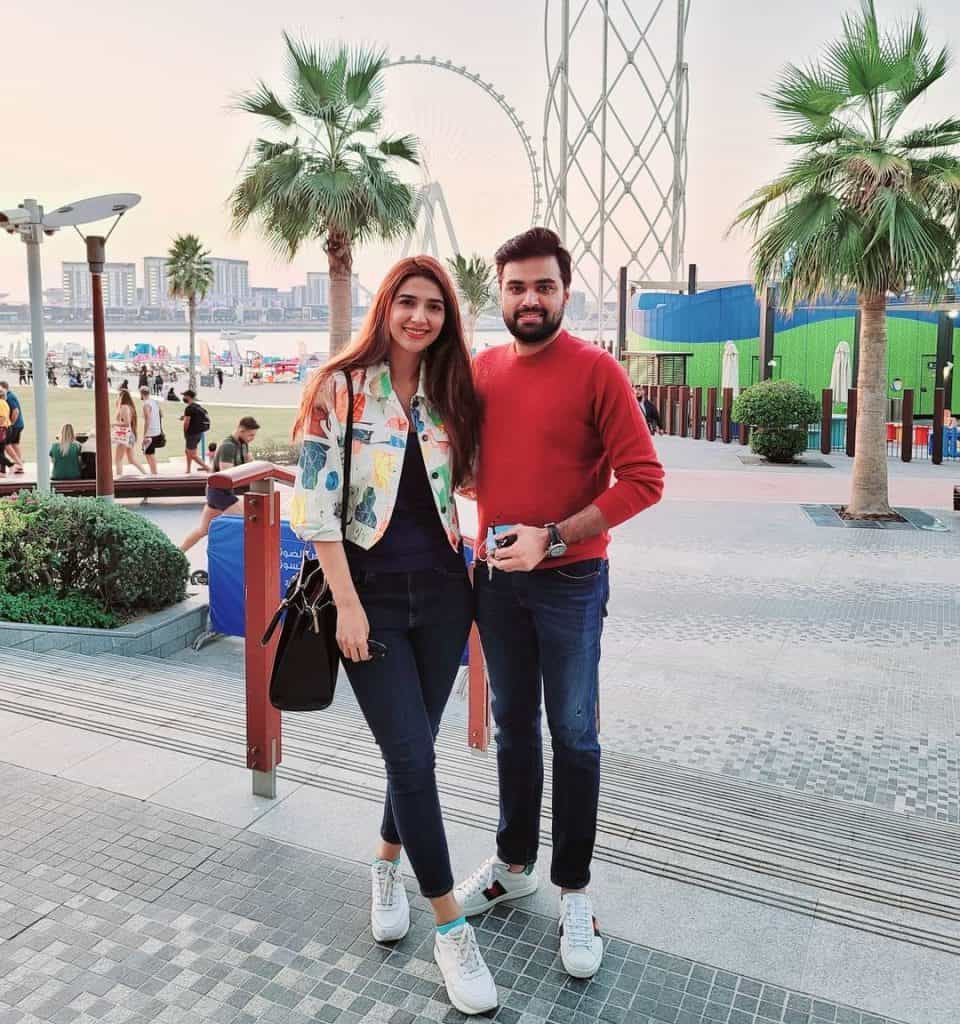 Rabab Hashim, a highly skilled actress and host from Pakistan, made her debut in 2012 as Maya in Na Kaho Tum Mere Nahi. Her outstanding acting in popular TV dramas such as Qaraar, Kam Zarf, Sila-e-Muhabbat, Mannat, and many others earned her a lot of attention. After taking a long break, she returned to the small screen last year with a role in Tinkay ka Sahara, alongside Sonya Hussyn, Sami Khan, and Haroon Shahid.