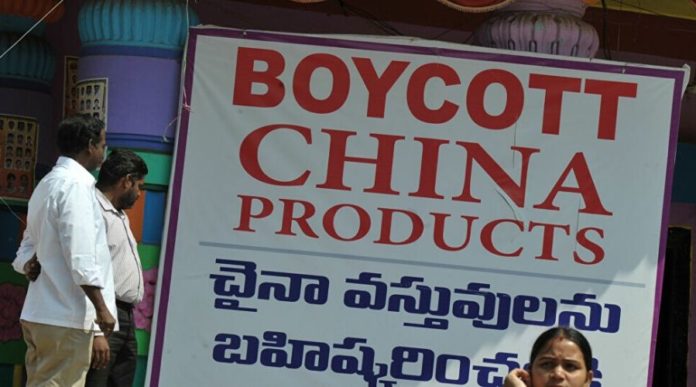 Indians protest against China by writing a boycott of China on China-made shirts. Indians now had launched a campaign to boycott Chinese goods and merchandise.
China Manufacturing " Boycott China " T-shirts in anticipation of great demand from Indian Bhakts 😁

— Abhijit Mukherjee (@ABHIJIT_LS) May 31, 2020
Even "Boycott China" Caps for !ndia are Made in China.
How tf would you kick them out? pic.twitter.com/wWfC9PdnnQ

— Asif Dâr (@Asifdar77) June 1, 2020
According to our sources, Congress leader Abhijeet Mukherjee has said in a tweet that India can no longer compete directly with China, now has launched a campaign among the Indian people to compete with China.
Indian companies with Chinese Investors:
1. Big Basket
2. Flipkart
3. Make My Trip
4. Ola
5. Oyo
6. Paytm
7. Policy Bazaar
8. Quikr
9. Snapdeal
10. Swiggy
11.Zomato
12. Dailyhunt
13. Gaana
14. Practo
15. Khatabook

Ok. Who will outrage now?

— 𝙺𝚊𝚜𝚑𝚞𝚛 𝙲𝙰 (@MujtabaJoo) May 31, 2020
According to reports, now citizens in India are writing a boycott of China on China-made shirts, and Indians are adopting a unique style of protest against China, but despite this, every coming day is proving difficult for India.