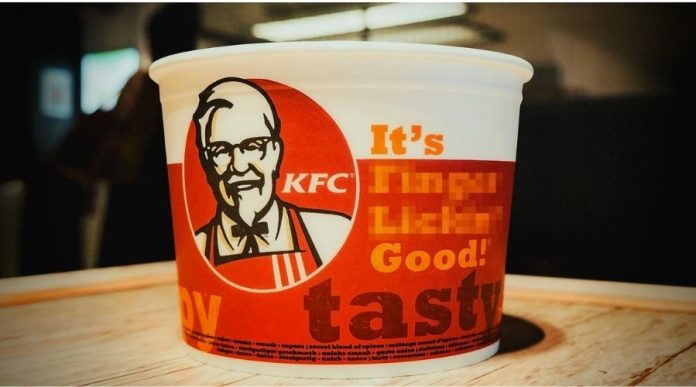 The coronavirus pandemic has no doubt changed the world forever and new ways of living aka "survival" have been adapted globally so that the world can move on with the threat of a deadly pandemic still looming and accredited to this KFC, the greatest fried chicken franchise, has just announced that it is suspending its iconic slogan in this new pandemic induced world.
"Finger Lickin' Good" is one of the most iconic slogans that the world has got ever since KFC blew up into a global fried chicken leader and the slogan became part of its identity. But no longer will the Chicken giant be using this slogan as it is inappropriate after health officials recommended everyone stop touching their faces to help stop the spread of coronavirus.
KFC said Monday that the 64-year-old slogan "doesn't feel quite right."
"We find ourselves in a unique situation — having an iconic slogan that doesn't quite fit in the current environment," said Catherine Tan-Gillespie, global chief marketing officer at KFC in a statement. The menu isn't changing and the company said the slogan will return when the "time is right."
Popular brands have redesigned their logos to spread awareness, McDonald's, Audi, Volkswagen, and Coca-Cola are among the top houses, who have changed their iconic logos.
The novel coronavirus has infected more than 23.7 million people globally, and the death toll has crossed over 814 thousand.