Girls can't live without Mehandi especially during Eids and marriages. Also known as "Henna Art," is known all around the world but in the subcontinent, it is a part of the culture. Girls consider that Mehandi brings positive vibes and good fortune in their lives.
The paste which comes out from "Henna Plant," is used to create creative art on an individual's hands. It comes from a very delicate process. The leaves from Henna Plant are first collected then dried in sun. After that,they crushed until it becomes powder. Then water is added to it to make a paste out of it.
Whether it's Eid, wedding, or any celebration girls and even old women decorate their hands and feet with different designs and patterns to enhance their beauty and look good. Girls often tend to show off their Mehandi with different adorable styles. This article is to help those girls to show off their Mehandi in "Shadis" during this wedding season. So all the girls out there read carefully and take notes!
Full Hand Mehandi Design:
Full Hand Mehandi is a design that covers the entire palm and it is very eye-catching and attractive. The beautiful design and patterns with a combination of artistic silhouettes, trail with a playful flow, circle in the center, and most importantly space among them.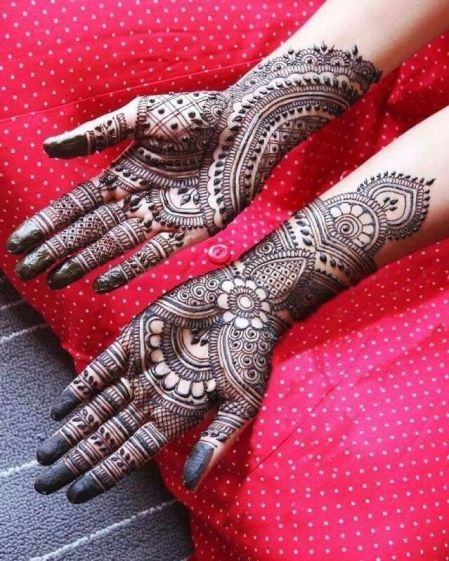 Rangoli Mehandi Design:
The design of Rangoli Mehandiis a combination of floral motifs on the palm. The design consists of ordinary designs and patterns of Mehandi such as florals, paisleys, leaves, and patterned lines. But the way they are carved together makes it an epic design, that's why girls love it the most and it is the simplest design of all.
Elegant Backhand Mehandi Design:
This design comprises of patterns that are grid-like and mandalas. As the name suggests most of the patterns in this design are made on the back of the palm. It is an ideal match for all the girls who would like to apply the new Mehandi design this marriage season.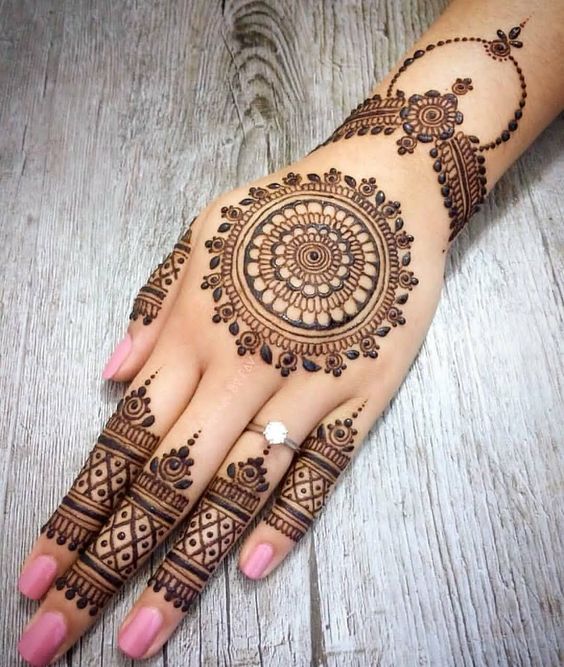 Intricate Mehandi Design:
The Mehandi design of intricate is often used by the brides on their wedding day because of its sleekness and captivating. But girls can also try this one!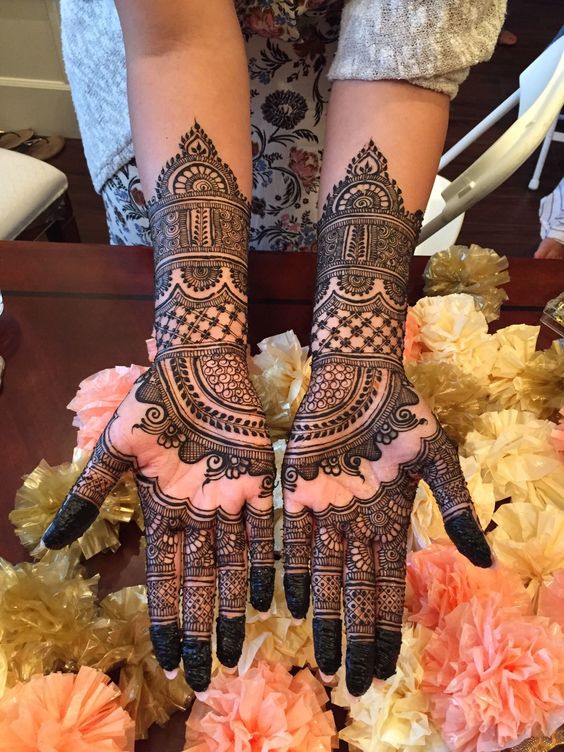 Mandela Design Connected with Finger:
This beautiful Mehandi design illustrates attractive intriguing mandalas that connect with the finger. The identical mandalas are also drawn bangled shaped on the forearms. If this design is perfectly illustrated it will be innovative.
Girls or ladies who want to try DIY (Do it Yourself) of these designs and can go to YouTube and learn from there. All of these designs are quite easy to be executed and girls can earn some pocket money by doing Mehandi on other girls on seasons like Eid. Choose from these designs and show off your Mehandi this wedding season!