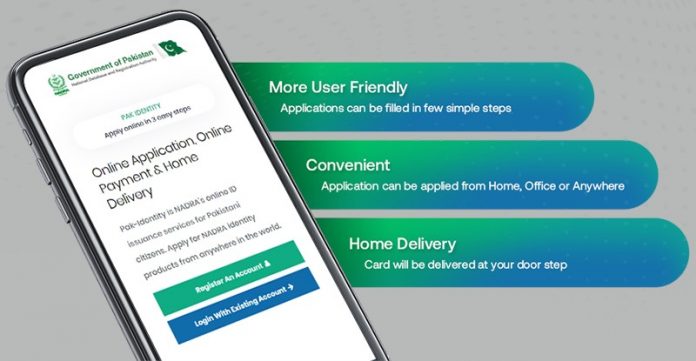 The National Database and Registration Authority (NADRA) has introduced a new mobile application called "Pak ID", Pakistani citizens will now be able to create an ID card at home through the mobile app. Read this article to see how to apply for online CNIC "Online NADRA CNIC Process", and Read this article to verify your CNIC Number Biodata & Details Online "Online CNIC Number Biodata & Details".
According to the news of the official news agency 'APP', the office of National Database and Registration Authority (NADRA) has now come to the mobile phones of Pakistani citizens because of the latest Pak ID mobile app offered by NADRA. Through this, citizens can now not only complete all the procedures for making ID card and other identification documents on their mobile phones, but can also order ID cards or documents at their homes.
Thrilled to celebrate #PakistanDay with the ultimate gift from @NadraPak – #PakID Mobile App! 🎉📱 #BetaRelease

Apply for #ID cards & documents using your smartphone without visiting NADRA offices, avoiding long queues & waiting time /1

#DigitalPakistan #PakistanZindabad 🇵🇰 pic.twitter.com/t9yuf32nBm

— Tariq Malik ™ (@ReplyTariq) March 23, 2023
Thanks to the Pak ID mobile app, Pakistani citizens no longer need to go to NADRA offices and wait in long queues to get ID cards and family registration cards.
Highlighting the important features of the new mobile app, Chairman NADRA Tariq Malik said that the new Pak ID mobile app also includes a document identification system and biometric authentication facility.
He said that thanks to the facilities included in the Pak ID mobile app, you can complete all the steps involved in the process of creating identity documents through your mobile phone, such as uploading necessary documents, taking photos and fingerprints. Can also add digital signature to online application.
Tariq Malik said that this innovative initiative will play a very important role in achieving the objectives of Digital Pakistan by improving services, this mobile app will bring immense convenience to all Pakistani citizens.
He said that this will also be a new addition to NADRA's achievements, thanks to which Pakistan has already become the first country in the world to introduce facilities like taking multiple biometrics and submitting documents online. have given
Chairman NADRA said that 'contactless technology' has been used in the development of this app, thanks to which citizens can take full advantage of modern digital facilities by creating identity documents through smartphones.
He further said that citizens must inform us of their useful opinions through the survey given in this app.