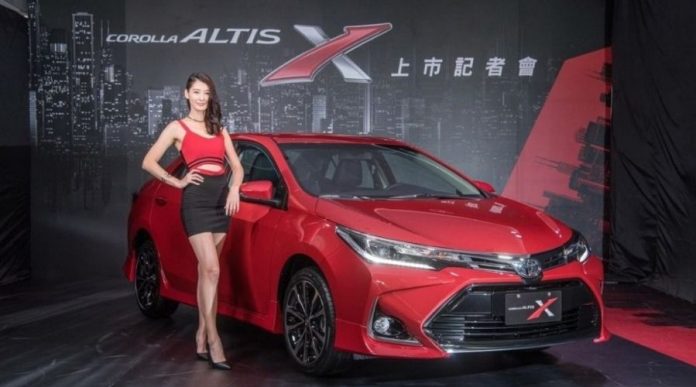 From the start of next year,the prices of Toyota Corolla a re-probably going to turn out to be more costly in Pakistan, as the Toyota Indus Motor Company (IMC) is planning to develop a minor model change (facelift) which will include some corrective improvements. The Corolla X package is expected to be launched in January 2021.
In Pakistan, the revived Toyota Corolla 2021 will be similar to the 2017 Taiwanese Corolla Altis X. The new model will have an aggressive look with a tweaked bumper at the front with an inverted trapezoidal air dam and a rather overly done diffuser on the bumper extension at the back. The top-spec X variant of Toyota Corolla will have more treats like rear parking sensors and seat belt reminders for front passengers. Whereas the interior is expected to be an all-black theme with a few improvements. But if we compare it with the 2020 Corolla facelift, it's a bit "noisy," while the previous model was more dignified. In short, the new vehicle will expectedly have the same features as its 11th generation forerunner.
However, with all these modifications happening Toyota Corolla 2021 is expected to have a price boost. Nothing about its price has been revealed by Indus Motors yet, but it is expected the new model will be around Rs. 50,000 more expensive than the previous model. Booking of 1.6L and 1.8L variants of Toyota Corolla has been closed by the IMC at this moment but according to the source inside the company, the booking is closed due to the expected arrival of the refreshed model, soon the booking will be resumed.