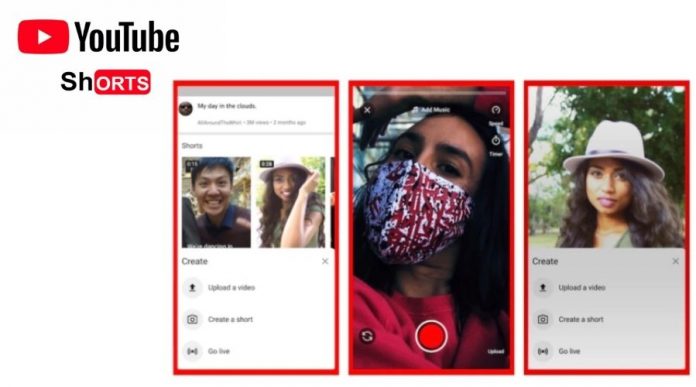 With TikTok's popularity booming globally, competitors like Facebook and YouTube started working on prototypes that would compete directly with TikTok hence entering its market and earning huge profits. And YouTube has finally launched its long hyped TikTok-esque app, Shorts.
YouTube today officially announced 'Shorts,' a short-format video feature that lives right within the main app.
The feature that allows videos that only last a few seconds long and offering range of editing features, begins its roll-out as a beta available only in India.
Each Short is 15 seconds long or less but multiple clips can be attached together. Users will see a timer and countdown when they begin filming, and they can control recording speed to add a few creative options.
Many creators on the platform already have started using Shorts and have become experts in short videos already.
The company had already added a new row on the YouTube homepage for watching short videos, and now the new watch experience will make it easier to watch that content and discover new short videos, too, YouTube says.
YouTube Shorts is in 'early beta,' and nowhere near to the functionality of TikTok.
On Sunday, TikTok rejecting an acquisition offer from Microsoft has chosen Oracle to be the app's technology partner for its U.S. operations after The White House had imposed a Sept. 20 deadline for ByteDance to announce a plan for a sale of TikTok in the U.S. or be banned by Sept. 29, and a deal would have to be done by Nov. 12.