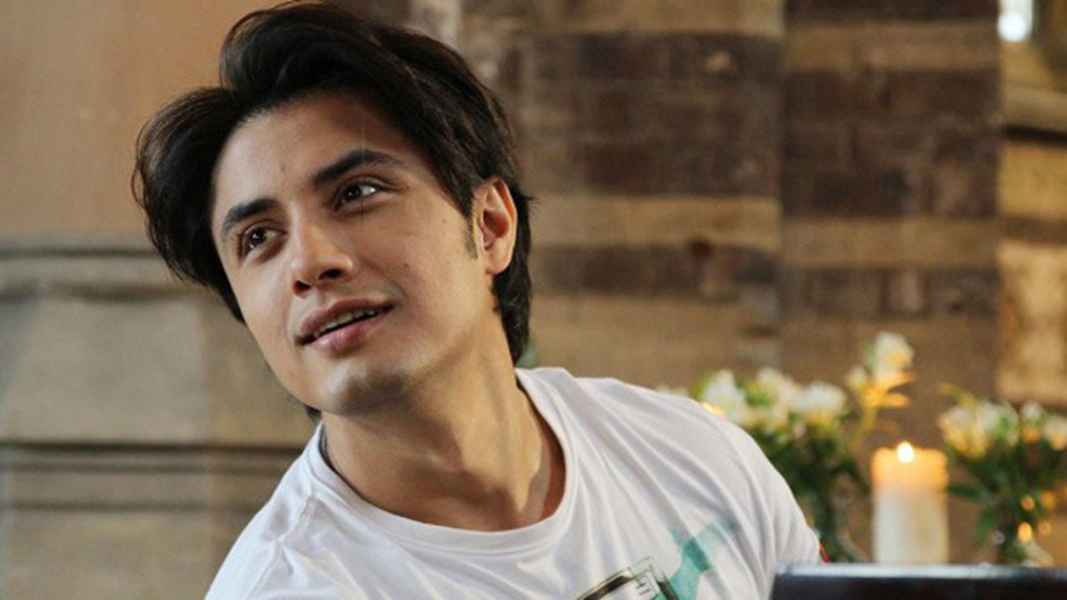 The Pakistani actor and heartthrob, Ali Zafar is not only getting recognition in Pakistani cinema but is also gaining a lot of eyeballs from Bollywood too. His recent performance is Shah Rukh Khan starrer Dear Zindagi was highly praised by the audience and looks like after Fawad Khan, Ali Zafar is going to take Bollywood by storm.
Dear Zindagi is currently breaking all the box office records as it ha already made the audience fell in love with the story line.Apart from Alia Bhatt and Shah Rukh Khan in lead roles, we have the Pakistani actor and singer Ali Zafar who played the role of a musician in the film and is one of the boyfriends of Alia Bhatt's character.
Here is the version of Tu Hi Hai in Ali Zafar's Voice:
Ali Zafar in Dear Zindagi has won our hearts and two of the most loved songs, 'Tu Hi Hai' and 'Taarefon' has been sung by him. The much-heated discussion that took attention of media was that both of these songs are crooned by Arijit Singh in the music album.
In his Tweet he also mentioned that his songs are only part of the movie but not of the album:
Unfortunately not 🙂 only in the film in my voice. So keep watching. https://t.co/cww5UCYIEl

— Ali Zafar (@AliZafarsays) November 27, 2016
With the current tension prevailing between the two neighboring states, Ali Zafar's songs in Dear Zindagi have been made part of the film but not of the album itself. It was evident from the official jukebox of the film during its release where Ali Zafar's soft and smooth voice was nowhere to be heard. Recently, many of the scenes of Fawad Khan and Imran Abbasi were chopped off from 'Ae Dil Hai Mushkil' but thankfully Ali Zafar's role wasn't cut-down as was evident from the movie.