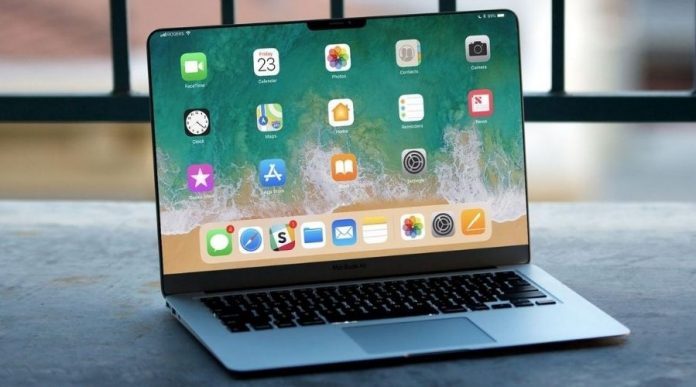 According to the latest leaks, Apple will now use in-house ARM-based silicon in their upcoming MacBook series instead of Intel and it is expected that this series will be the cheapest MacBook ever made.
There is a new gossip going around from a widely known Apple informer iHacktu Pro (The Tweet has now been deleted), who affirms that Apple will reveal a 12-inch MacBook Pro which will feature an ARM-based silicon on 27 October, just a few weeks after disclosing the new iPhone 12. Moreover, the  new laptop will supposedly pack a 5nm 12-core CPU.
Then there is another informer known as Komiya, who attest that the starting price for the upcoming 12-inch ARM-MacBook will be around $800, which is $200 cheaper than the present-day entry level MacBook Air laptops.
ARM MacBook
$799~
MacBook Pro 13"
$1099~
(*idk about the exact price) https://t.co/aypv0pZhGB

— Komiya (@komiya_kj) July 25, 2020
The informer also added that the new ARM based MacBook Pro 13 will feature a Touch Bar and a cooling fan, which will cost you around $1099, this price price will be $300 below when compared to the recent MacBook Pro featuring an 8th-generation Intel Core i5 processor.
Despite the fact that the upcoming ARM series will be cheaper than the Laptops powered by Intel, still, they seem ready to out-perform others.
Not long ago, Apple's A12Z-powered developer kit appeared at Geekbench 5, where ARM based laptop scored 800 in the single-core test and attained supposedly 2600 on the multi-core test while running on the Rosetta 2 emulation layer.
However, we still have to spectate the final performance of Apple's ARM chipsets, these scores are remarkably higher compared to ARM-based Surface Pro X, featuring SQ1 chip co-developed by Microsoft and Qualcomm.
As we mentioned earlier, the new ARM-based MacBook series is will probably unveil by the company at the end of October 2020 and more leaks are expected to come.