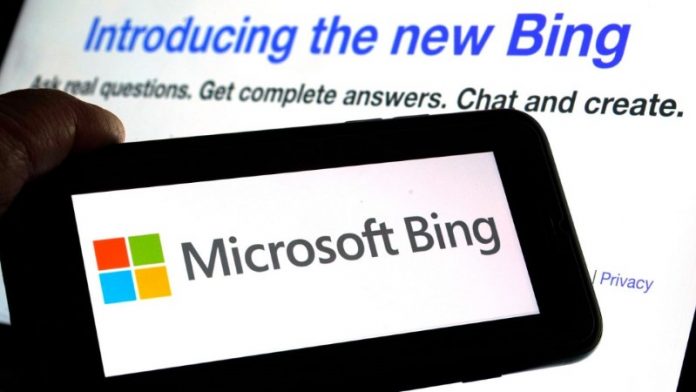 Microsoft said on Tuesday that it will begin promoting its new AI chatbot of Bing Button, which is based  on the artificial intelligence capabilities of startup OpenAI, in a Windows 11 update.
Bing isn't very popular, but Windows generates 9% of Microsoft's revenue. It is the world's leading operating system, with a share of around 82% as of 2021. The addition of a link to the updated Bing next to the familiar Home button is a huge step forward for the technology that has, at times, proven be inaccurate or offensive. Gesture could help Microsoft challenge Google which earlier this month allowed "Trusted Testers" to try out its Bard chatbot that could rival Bing's new ability to answer queries with web information.
"It's a new day in search," Microsoft CEO Satya Nadella said during the event just three weeks ago where Microsoft unveiled the new Bing. "It is a new paradigm in search. There's going to be rapid innovation coming."
After entering a query in the search part of the taskbar at the bottom of the screen, the user will see the search results and a new Bing AI Chatbot Button. Clicking that button will open an Edge browser window and ask the Bing chatbot to respond to the person's query, a Microsoft spokesperson told CNBC in an email.
Microsoft's Bing chatbot in a Windows 11 Update
The new Bing option is only becoming a regular fixture of Windows 11, which Microsoft released in 2021. Support for Windows 10 ends in 2025, and many people still haven't upgraded. In January, about 69% of Windows PCs were still running Windows 10 and 18% had Windows 11, according to Stat Counter estimates.
Not everyone will be able to see the chat button in Windows 11 at first. Microsoft has given more than 1 million people access to the new Bing, a small number compared to the estimated 100 million people who used OpenAI's ChatGPT chatbot in January.
Over time, the taskbar change could lead to more use of the updated Bing. More than half a billion people use the Windows search box every month, Microsoft product manager Panos Panay wrote in a blog post.
Bing has been available from the Windows taskbar for years, and Microsoft generates revenue when ads appear in search results after people type certain queries. A more intensive use of the updated Bing could generate a financial advantage. Microsoft would earn $2 billion in additional revenue for every percentage point of revenue it earns in the search advertising market, Amy Hood, its chief financial officer, said on February 7.
Jefferies surveyed 900 consumers about the new Bing, and of the 127 who tried it, 86% said they were impressed or very impressed, but only 17% said they would make Bing their new default search engine, according to a note from the Monday to customers.
People with PCs running Windows 11 on version 22H2 can request the new version with the smarter Bing and the other additions by opening the Windows Update section of the Settings app and clicking the "Check for updates" button, Panay wrote in the post. blog post.