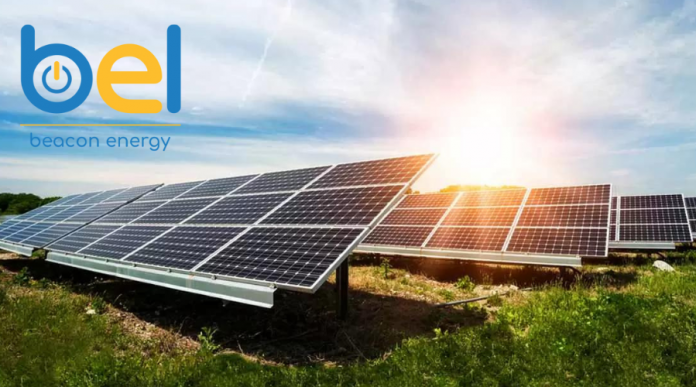 Are you looking for a reliable solar panel company in Pakistan but haven't found one? Look no further, you can count on Beacon Energy for solar panel installation services.
Whether you want to reduce your electricity bills or you just want to eliminate power outages, a solar system can meet all your requirements. In order to meet these requirements, Beacon Energy offers Residential and Industrial Solar Energy Systems. As a result, Pakistanis can make smart investments and become energy independent.
Providing sustainable energy for your home or business, they are one of the most trusted solar companies in Pakistan. We will discuss some of the key features in this blog.
Connect App:
The BEL Connect App gives you complete visibility over your BEL Grid or Hybrid system through robust monitoring and support. You can access current and historical data about your solar plant's energy production and utilization, grid feed, peak hour use, and overall savings through the app that's available on both mobile and desktop platforms. The following features are included in the BEL Connect app:
Real-Time Power flow
Multiple Plant single dashboard
Cost Saving
Energy Overview
A continuous power supply is ensured through a combination of grid power, solar power, and batteries. You can analyze the relationship between each energy source's contributions to consumption and balance the load pattern accordingly with an energy source overview. The app also provides information about Solar energy utilization and peak-hour energy sources.
Customer support:
All customer systems are monitored by a network operations center (NOC) proactively to detect anomalies that may affect production. NOC personnel are also on hand to respond to customer service calls, which means both proactive and reactive support is provided by the NOC. NOC staff are available 365 days a year to help customers maximize their investment returns.
Net metering:
Through net metering, solar power users can sell excess electricity back to the grid when they are no longer using it. Residential customers with PV systems on their roofs may generate more electricity during daylight hours than they use. An electricity meter in a net-metered home runs backward to provide a credit against electricity consumed during the day and at night if the home's usage exceeds the system's capability. It's easy to set up net metering with Beacon Energy, and their rates are reasonable. Net metering support services provided by Beacon Energy include the preparation of application forms, commissioning, and activation.
You can easily and cost-effectively switch to solar energy and gain energy independence by choosing Beacon Energy, the best solar panel company in Pakistan. The premium solutions offered by Beacon Energy are available anywhere in Pakistan.
Making Moves
In order to cater to global Energy sector requirements, Beacon Energy opened up a new office and dedicated sales team in Dubai this year. As a result of a strong group, local growth & great teamwork, Beacon Energy has become one of the few Pakistani companies to go global in less than 3 years of operation. Don't forget to follow us on Beacon Energy Dubai. (www.beaconenergy.ae)
Don't wait any longer to switch to solar energy and gain energy independence! Contact them today by giving them a call at 0310 0000 235 or visit their website Best solar Company to schedule a consultation with one of their experts. They will help you find the best solar solution for your home or business and guide you through the entire installation process.