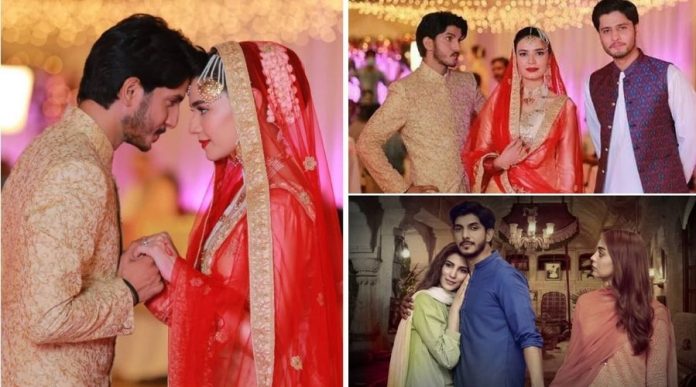 Mohsin Abbas Haider after a controversial exit from the industry, is back with his latest drama serial "Dil Tanha Tanha", which is set to air on HUM TV soon.
The channel uploaded the trailer for the show on their social media accounts:
The story of the drama is of a man and his quest to get a "yes" from the one girl he loves while she has been rejecting him constantly. The drama seems to be the one where important issues in our society like a girls consent and a girl's unfair treatment due to age are being tackled as the trailer shows.
The cast of the drama includes Mohsin Abbas, Kiran Haq, Ali Ansari, Nazish Jahangeer, Syed Arez, Farah Nadeem, Zubair Akram, Kanwal Khan, Michalle Mumtaz, Shahzad Malik & Others.
The drama is produced by Moomal Entertainment & MD Productions and directed by Ali Masood. The serial has been penned by Misbah Ali Syed.
The famed actor believes that Mohsin deserves a second chance now to get back to work.
Mohsin received the hate that he did after his ex-wife Fatema Sohail claimed that she had been abused physically continuously by the actor. After which police proceedings started and in August 2019, Haider was found guilty by a lower court in Lahore of threatening his wife Sohail.
Though Mohsin maintains that he has been wrongly accused and "The incidents the accuser has narrated are false and nothing but the lies," Haider's counsel, Adnan Tariq, claimed.
In 2020, after a period of being "jobless", Mohsin then signed a film titled Once Upon A Time in Karachi with Abu Aleeha, which is yet to be released.