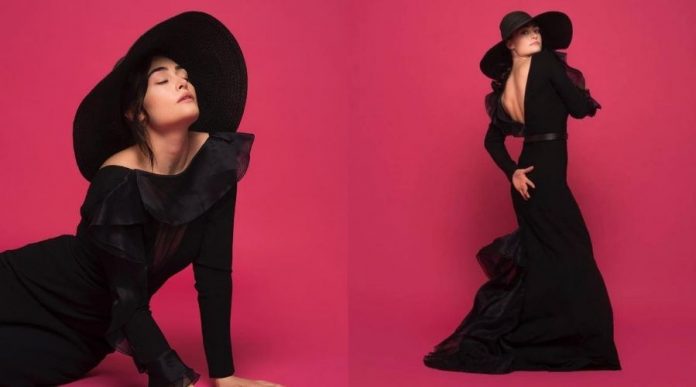 Esra Bilgic, widely known for her character as 'Halima Sultan' in the popular Turkish historical and adventure TV Show "Dirilis Ertugrul" has now signed up as the brand Ambassador of Pakistan's top clothing brand 'Khaadi'.
The historical TV show has become immensely popular in Pakistan and won million of hearts in Pakistan ever since its release in the country.
Aside from the show itself, Pakistani's seems to have fallen in love with the strong and brave character of Halima Sultan performed by Esra Bilgic.
Recently, an Pakistani magazine shared a post on their Instagram account revealing the fact that Esra Bilgic has been signed on as the new brand Ambassador of  Pakistan's most stylish and popular clothing brand "Khaadi".
Turkish actress Esra Bilgic (Halima Sultan) in the latest Jazz 4G Ad
Moreover, the magazine revealed that both Esra Bilgic and the clothing giant has started following each other on Instagram.
Previously, Esra was signed up as a brand Ambassador in Pakistan by "QMobile", a leading mobile company in Pakistan.
Esra Bilgic (Halime Sultan) Becomes Qmobile Brand Ambassador
Furthermore, the Turkish actress, has also given the green signal of working with other top brands of Pakistan as well.
In a interview, Esra revealed the news that she will be appearing soon in different project in Pakistan.
Although, she did not mentioned any specific names of the Pakistani brands she will be working with yet, saying it is too early right now to tell any other details.
Esra Bilgic (Halime Sultan) BTS shoot shared by Q-Mobile in their latest campaign
Esra also said that:
"Yes, better late than never! We will visit Pakistan when all this is over (corona-virus pandemic situation) and I will be working with Pakistani most renowned brands. I'm sharing, for the first time, that I'm about to work with three of Pakistan's most loved brands. This news will soon be announced by the press as well."
My favourite bit from my interview with #Ertugrul's #EsraBilgic, printed on the cover of today's @IconDawn. The actress has evidently signed on with three major Pakistani brands. I have been in detective mode ever since and I do have some sure shot guesses now 😉#ErtugrulGhazi pic.twitter.com/6YuQq0HITS

— Maliha Rehman (@MalihaRehman) June 28, 2020