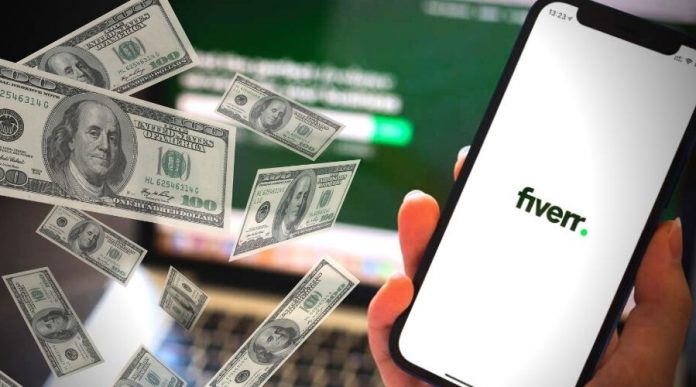 Since technology has taken over the world, everyone now wants to earn millions of dollars online. If you are also wondering how you can make some money by just sitting at home, you are in the right place. You may have heard of 'Fiverr,' it's an amazing website where people can offer their services to clients all over the world. And the best part? You can make a lot of money on it!
But if you're new to Fiverr, you might not know where to start. Don't worry, we've got you covered. In this article, we will teach you everything about how you can also make money on Fiverr as a beginner.
Yes, we know that there are hundreds of other online marketplaces available on the internet as well, So, why should you choose Fiverr over them? Well, for one thing, Fiverr is super easy to set up, and you can start posting your gigs (services) in no time. Plus, Fiverr is a well-known platform, and they have a lot of traffic, which means more potential customers for you.
Now, making money online might seem a little difficult at first, but don't worry. With the right guidance, you can earn a lot of money on Fiverr. But before we start, it's important to understand how Fiverr works. In Pakistan, even if you're a teenager and have no skills, you can make money on Fiverr. In fact, many freelancers have built their businesses solely from Fiverr earnings. So why not give it a try and see how much money you can make?
How Fiverr Works?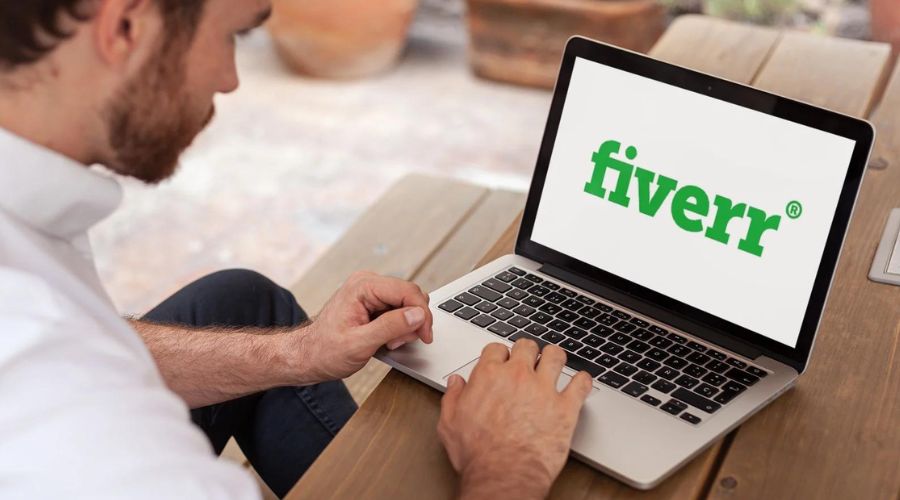 Fiverr is not just an ordinary online marketplace, the platform gives opportunities to both buyers and sellers! Whether you're a businessman looking for virtual assistants to help take your business to new heights or a freelancer looking to offer your services to earn money, Fiverr is the one place to go.
Moreover, signing up for Fiverr is super easy and totally free. As a seller, you can also browse and purchase services from other sellers as a buyer. All you need to do is create a basic profile with your name, email address, education, work experience, and areas of expertise.
Freelancers:
Unlike other marketplaces such as Upwork, In Fiver, you don't have to keep on searching and pitching for new gigs and clients, Instead, clients look for service providers. freelancers post the services they offer along with proof of their skills. This can come in the form of work samples or reviews from previous clients. If buyers like what they see and consider the freelancer to be up to their standards, they can simply hire them to start working on the project. The success of the gig ultimately depends on a few key factors, which we'll go over in more detail later on.
Buyers:
Fiverr is a platform for freelancers to offer their services, but it's only useful if there are buyers looking to hire them. Buyers can search for services they need on Fiverr by browsing categories or using the search bar. Fiverr helps buyers by displaying ratings that show what other clients thought of a seller's work.
Buyers can look at a seller's profile and gig to see if they're a good fit and can provide the services they need at a reasonable price. They can also contact sellers directly to ask questions or request customized services.
How to Make Money on Fiverr?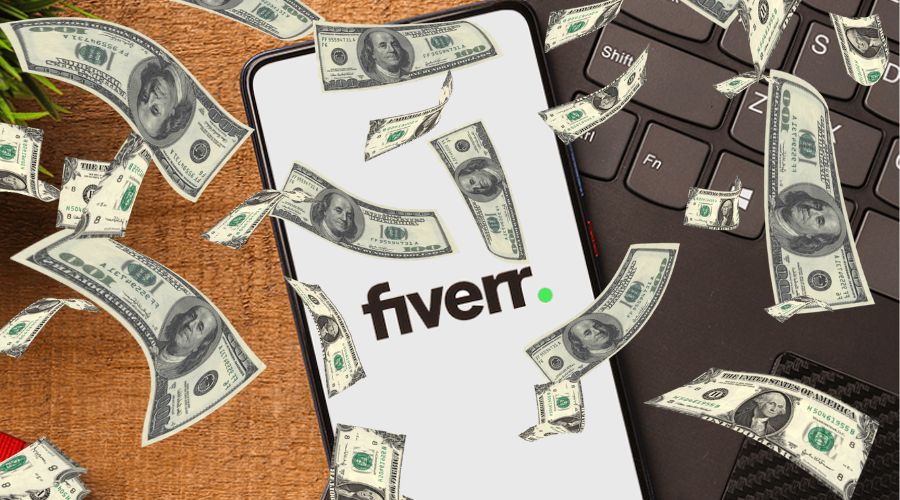 You can always search for Fiverr on your browsers, however, the marketplace has aimed to make lives easier with its mobile app for both buyers and sellers to keep track of their projects. The app can be downloaded from Google Play Store and Apple App Store, and the interface is easy to navigate. You can easily switch between buyer and seller modes. If you want to make money on Fiverr, follow this step-by-step guide, especially if you're a beginner.
Step 1: Note down What Services You Can Offer on Fiverr:
The first and most important thing you need to understand before actually going to Fiverr is that you need to identify your skills and expertise. Make sure that you offer services that align with your abilities. Choose carefully and list at least ten skills that will distinguish you from others. Don't just focus on what pays the most. Fiverr has a global marketplace for every skill. From setting up a Facebook account to teaching a favorite subject or a daily activity, Fiverr has categories for all. It's important to follow a proper procedure to be successful on Fiverr.
Step 2: Create Your Account on Fiverr
To start making money on Fiverr, first you need to create an account on the platform. Don't worry, it's free to sign up. All you have to do is visit their website or app and simply provide some basic information about yourself to complete the registration. Once you have registered, Fiverr will send a confirmation link to your email.
After confirming your email, you can set up your seller profile on the platform. This is an important step, as clients will view your profile to learn more about your expertise. You can add your educational background, professional experience, and upload certificates to your profile to showcase your skills.
Step 3. Create "Gigs" on Your Fiverr Account
Once you have successfully created your Fiverr account, now you will be required to create a "gig". But before that, it's a good idea to look at how other people are creating their gigs in similar categories. You can do this by switching to "buyer mode" and checking out the Fiverr writing or graphic design category. Take a look at the titles, descriptions, and tags that other sellers are using. This can give you an idea of how to structure your own gig and make it appealing to buyers. Once you've done this research, you can create your own gig with a clear title, detailed description, and relevant tags.
Remember, The title, description, and tags are very important to any gig as they play a role in Fiverr SEO. Search engine optimization of your gig helps it rank at the top when a buyer searches for it.
To start selling on Fiverr, you are allowed to post only 5 gigs. It's recommended that you don't post the same gig multiple times. Instead, offer different price options and use different keywords in the title, description, and tags to make them stand out. Starting with lower rates can be helpful in attracting clients initially. The minimum payout on Fiverr is $5, and they charge a 20% commission on all your earnings.
How to Get Orders on Fiverr?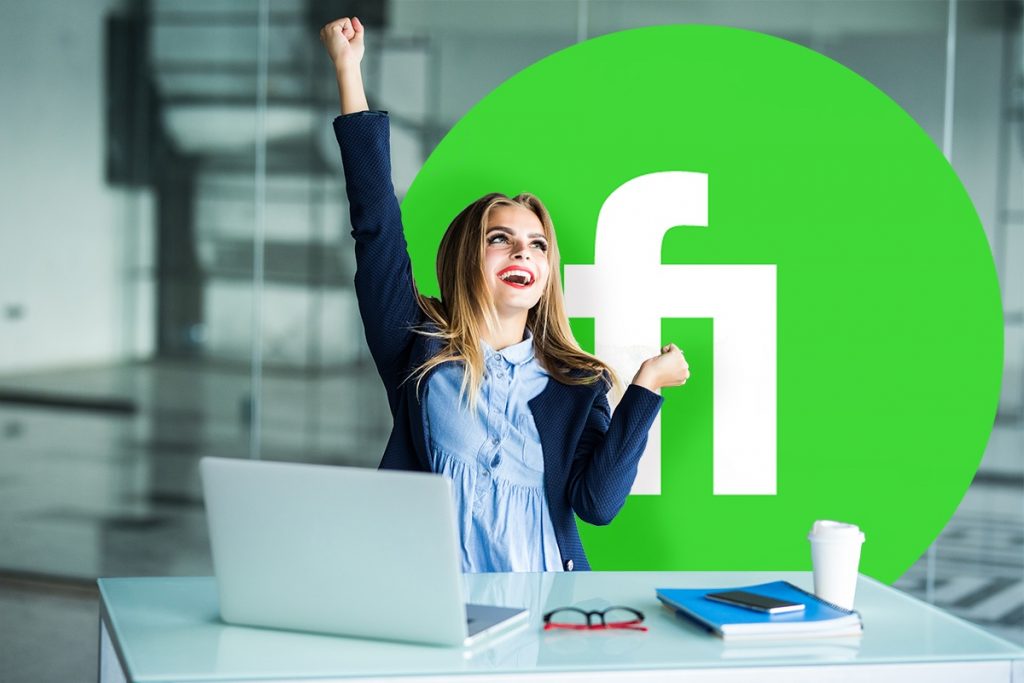 The competition on Fiverr is tough, so simply setting up your profile and posting gigs might not be enough to get your first order. To improve your chances, you need to focus on Fiverr SEO (Search Engine Optimization). In other words, you need to optimize your gig so that it appears higher in search results. There are a few things you can do to achieve this, which we will explain in more detail later in the article.
Create a Portfolio
If you want to get your first order on Fiverr, it's a good idea that you showcase your skills and previous work. Fiverr provides a feature called "portfolio" that allows you to upload your work, which can help you land your first job. If you're a teenager without any work experience, you can still create samples of your work and share them on Fiverr. The more quality work you have in your portfolio, the more likely clients will trust you and hire you for their projects.
Make Your Profile Stand Out:
Imagine you are applying for a job at a big company, and you want to impress the recruiter with your skills and experience. It's the same on Fiverr – when you are a new seller, you need to convince clients that you are the best person for the job. That's why it's important to describe your skills and experience in a detailed and professional way. If you have previous work experience or projects, you can share proof of that to show clients that you have the expertise to get the job done. Use professional language and present yourself in the best possible light.
Stay Active on Fiverr:
It's important to stay active on your Fiverr profile because potential clients may be searching for freelancers at any time of day, from anywhere in the world. To show that you're available and responsive, it's a good idea to keep the Fiverr app on your phone and stay logged in. You don't have to be staring at the screen all day and night, but being reachable and responsive can help you get hired.