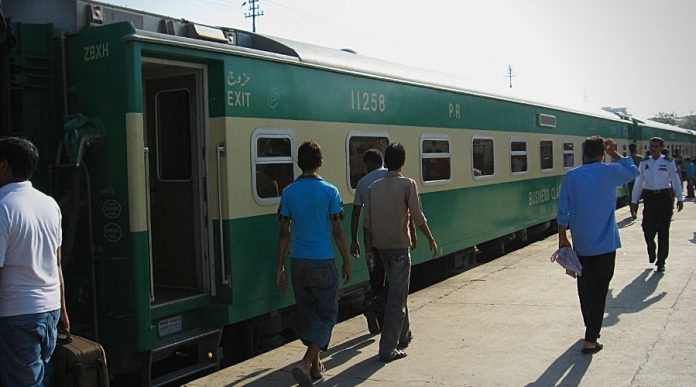 On Friday, Prime Minister Imran Khan announced at the inauguration of the Hassan Abdal Railway Station in Attock that the new Main Line-1 railway project is under construction and it will enable the general public to travel from Karachi to Lahore in just 7 hours.
This new Main Line-1 railway project will bring the largest investment in Pakistan railway worth $6 billion, said PM Khan.
While introducing to the Karachi-Peshawar Railway Line he also said that "It will take only 7 hours to transport people from Karachi to Lahore.".
Furthermore, Khan also stated that railway is the most budget friendly and comfortable way to travel around the country and because of that the railway department has to play a very "crucial" part in the building of "Naya Pakistan."
Moreover, PM Imran also highlighted the fact that Pakistan needs more investments to improve their tourism industry as Pakistan has the capability to become tourism spot in the world.
"Condé Nast declared Pakistan as the best holiday destination," he said. "If we further work on our tourism industry, there will be no need to seek loans from the International Monetary Fund."
After 127 years, The government has finally reconstructed and renovated the Hassan Abdal Railway Station by spending Rs. 300 million. The Station has been upgraded to two floors, also, the government has built a new canteen and installed a clean water supply for the general public.
Other proposed railway projects in the China-Pakistan Economic Corridor include:
A 1,328 km line from Jacobabad and Quetta to Gwadar, connecting Gwadar to China of worth $4.5 billion.
A 130km line from Karachi to Hyderabad.
A 560km line from Quetta to Kotla Jam on the Main Line-2
A 65km line from Peshawar to Torkham in Afghanistan.
A 128km line from Quetta to Chaman.
A 285km line from Nowshera and Dargai to Swat.
Development of Karachi Circular Railway.