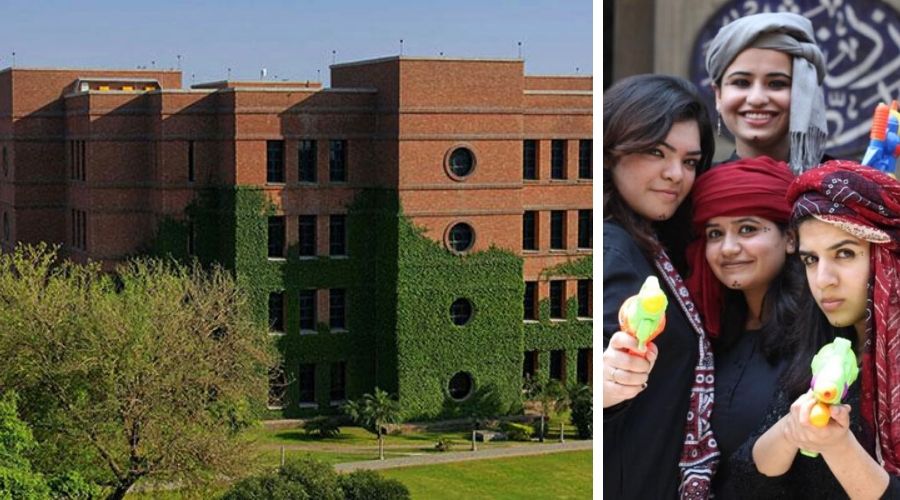 Lahore University of Management Sciences (LUMS) has increased its tuition fee by 41 per cent, a local news outlet reported on Monday.
As per the announcement by the University the fee of per credit hour fee has been increased by 13 per cent due to inflation. Given that on average students opt for 16 credit hours per semester, this adds up to a 41 per cent increase in tuition fee.
Reports confirm that the university has technically manipulated the credit hour (CH) calculation to increase its fee by up to Rs. 140,000. As per details, LUMS had a policy of charging the same fee for students opting for either 12 CH or 20 CH, promoting students to go for 16 CH on average.
The Lahore University of Management Sciences (LUMS) came under fire on Tuesday after the announcement as people continued to take to social media and criticize this decision as the pandemic is already putting financial strains on people across the country.
However, according to the LUMS vice-chancellor, the decision was taken before the Covid-19 outbreak in the country. "LUMS fees for 2020 were determined before COVID-19 that is entirely consistent with prior years and took into account extraordinary increases in inflation, energy costs and currency devaluation," a statement from LUMS VC Arshad Ahmed stated.
Google is helping educators and students stay connected with Teach from Home hub
He further explained that the increase determined for 2020 was 13pc, which will be monitored to determine the next fee card. "Furthermore, previously, a per semester blanket fee was being charged for students taking between 12 to 20 credit hours," he added.
But this time they have gone against its own policy the management of LUMS divided the total fee figure (Rs. 340,200) by 12, instead of 20, while being well aware that it has a majority of students enrolled in more than 16 credit hours or more on average.
With a 13 percent increment, it becomes Rs. 19,221.3 for each CH. Hence, the revised fee should be Rs. 384,426 when multiplied by 20. However, the new fee announced by LUMS is Rs. 482,000 for 20 Credit Hours. The VC said the current fee has been calculated on a per credit hour basis which will increase the semester fee for some and decrease for others.
"The important point is that the total fee to meet graduation requirements does not change as a result of the shift to a per credit hour basis. One of the reasons for the shift is to discourage students from taking course overloads which negatively impacts their learning," added the VC.
Ahmed further said that the LUMS fee covers a fraction of the total costs. "As a not-for-profit university, gifts from donors, trustees, etc. helps to subsidize one out of three students," he added.
While the university has stated that this would make a negligible difference, the report stated that majority of students would be affected by the new policy.