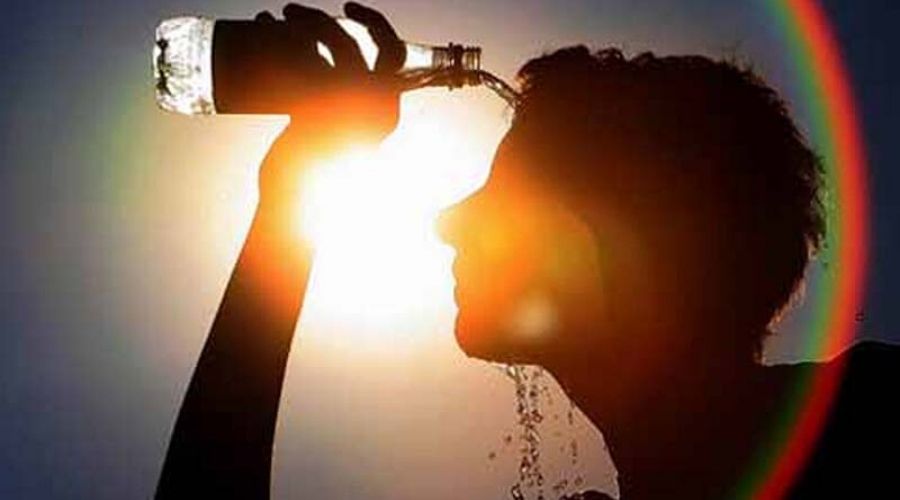 With May starting, the onset of a heatwave on Karachi is mandatory as The Pakistan Meteorological Department on Monday forecast a heatwave in Karachi starting from Tuesday, with the mercury expected to touch up to 40 degrees Celsius.
The minimum temperature was recorded at 27 degrees Celsius while the maximum temperature is likely to go up to 36 to 38 degrees Celsius.
According to the Met Office, the intensity of the heat will be felt more than the actual temperature, as the humidity in the air is currently at 78 per cent and winds are blowing at a speed of 13 km per hour. In these weather conditions, most people particularly children, senior citizens and people with health conditions can experience heatstroke.
With Army Camps being set up at different locations to help the citizens of Karachi, anyone experiencing heatstroke can get assistance. Left untreated, experts say, heatstroke can cause lasting damage to your brain, muscles, kidneys, and other important organs.
Following are some tips that are adamant to follow in order to keep oneself from getting a heatstroke.
How to Avoid Heatstroke
Get them or yourself out of the heat
Drink plenty of water
Wear pale-coloured, comfortable, lightweight clothing that let air circulate around your body.
Keep your living area cool by having proper coolant in place.
Limit your physical exertion during the hottest hours of the day
Consult medical expert to change medications that disrupts the body's ability to regulate its temperature in a heat wave
Eat smaller meals often
Avoid leaving children, older people, or pets in cars
Multiple cool baths and showers should be taken on hot days
Symptoms of heatstroke
Dilated pupils
Vomiting
Rapid or racing heart rate
Rapid breathing
Seizures
Unconsciousness
Muscle cramps
General weariness
Headache
Dizziness
Home Remedies to Cure Heatstroke
Buttermilk is a good source of probiotics
Coconut water re-hydrates your body by naturally balancing the electrolytes
Add few drops of apple cider vinegar in water to replenish
Yogurt is effective in maintaining a healthy body temperature
Above precautionary measures are essential to follow in order to keep healthy in this harsh weather. The PMD further added that the temperature could touch 42 degrees Celsius in the coming days due to change in weather conditions that will also bring the suspension of the sea breeze towards the port city.