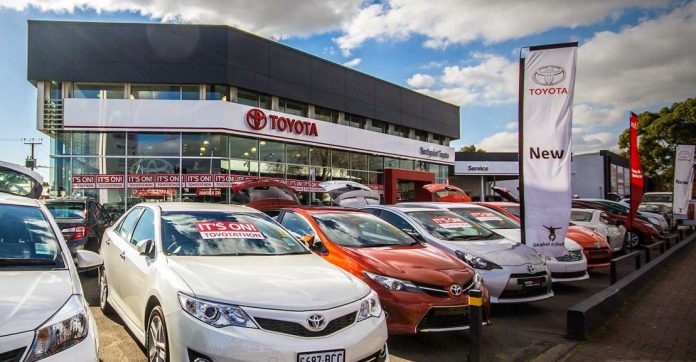 From last few years, every top automakers of Pakistan are dropping a new price bomb on the general public of Pakistan, and now Toyota Indus Company (IMC) has also joined forces and announced that they are going to set up a new hysterical price hikes, this time it is up to Rs48,00,000 for their various models. The new increased price for these Toyota vehicles will include ex-plant prices and will be imposed to the general public of Pakistan from July 7, 2020.
Before this fresh snowball-effect of price by Toyota, the company had already hiked prices of Toyota Hilux few months ago. The prices alteration was imposed for four different variants after the government imposed 7.5% FED on locally manufactured double cabin cars, while 25% FED was imposed on imported ones under FY Budget 2020-21.
According to the company's notification, the new price for Lexus LC200 VX A/T (Diesel) will now cost Rs51,370,000, before this hike the Lexus cost was Rs46,500,000. On the other hand, LC200 VX A/T (Gasoline) has increased from Rs52,650,000 from Rs48,00,000.
Moreover, Prado has also become the victim of this new cost hike, Prado 4.0 Petrol A/T price has increased by Rs3,010,000 and now it will cost you about Rs41,410,000, the price before was Rs38,400,000 and the Prado's 3.0 Diesel Turbo A/T is now worth Rs39,270,000 from Rs2,570,000.
Prius has also faced this price hit by Toyota and now Prius 1.8L is worth Rs9,270,000, the value is swelled by Rs900,000, the previous price was Rs8,370,000.
Meanwhile, the amount of Camry High Grade has spread up to Rs2,130,000, and now it will cost Rs18,630,000, in contrast to old cost of Rs16,500,000.
In addition, Toyota Indus has also lifted the price of different Hiace variants up to Rs480,000. According to the new rate list, Hiace High Roof (Diesel) rate is now set up to Rs7,350,000, comparing to its old price of Rs6,870,000. On the other hand, Hiace Mid Roof Dual AC (Gasoline)'s new rate is Rs6,620,000 from Rs6,190,000.
The cost of Hiace Deluxe ACE LUX Wagon High Grade has also climbed up to Rs1,121,000, converting the new price to Rs11,120,000, while the old price was Rs9,999,000.
Toyota Rush GAT variant price is also increased, according to the notification, now it costs Rs5,840,000, with an increase of Rs620,000 and the Rush GMT old rate was Rs5,040,000, but now it will cost you Rs5,630,000.