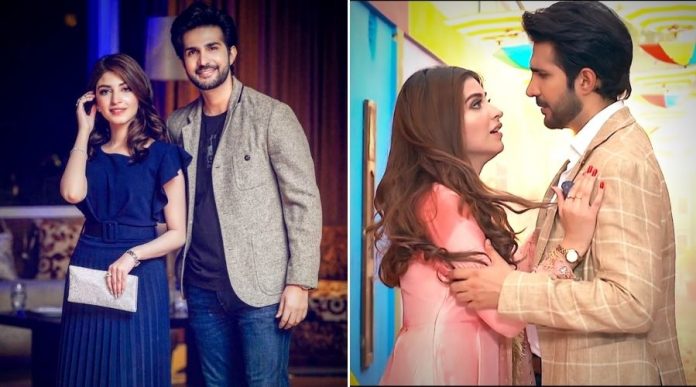 Kinza Hashmi is making her big comeback to television first by announcing her latest drama with Azfar Ali and now the trailer of her latest drama with Adeel Chaudhry in the lead along with her.
GEO TV just released the trailer for the latest drama:
From the trailer, the story seems to be a love triangle between Kinza Hasmi (Malika), Adeel Chaudhry and a third man whose identity is kept mysterious in the trailer. In the trailer, we see that previously happy characters of Kinza and Adeel soon get separated after Malika chooses another man.
Produced by 7th Sky Entertainment and directed by Shakeel Shaiq, the drama also stars Aijaz Aslam, Rubina Ashraf, Farhan A Malhi and Zainab Qayyom and Nida Mumtaz. It's going to on air on Geo entertainment soon.
The title of the drama is "Uraan" and will soon air on GEO TV.
"Working on this project was an amazing experience for me, I had a great time. We have put a lot of effort into this story and I hope everyone enjoys it as much as we have enjoyed working on it," Kinza Hashmi said while talking about the new project.
Kinza Hashmi also revealed the official looks of the drama serial.
Kinza previously gained critical acclaim for her performance in the popular drama 'Gul-o-Gulzar'