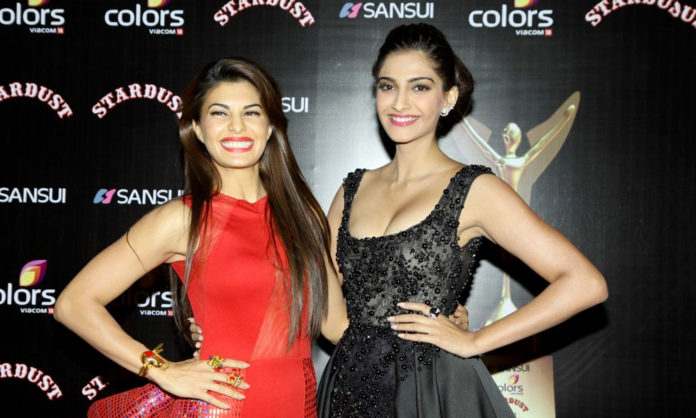 As much as close friendship seems like a myth in Bollywood, there are some celebrities who believe in keeping lifelong relations with their friends from the industry. While most of these friendships end up in bitter fights, there are a few celebs who keep a successful distance in their professional and personal lives.
Scroll down to see the new BFFs of Bollywood:
Ranveer Singh and Arjun Kapoor
This is something not news for us, and their friendship seems forever. They became friends ever since they worked in Gunday together and call each other baba, a name they've given out of love. Be it event appearances or partying together, the two surely knows how to set the mood on fire!
Jacqueline Fernandes and Sonam Kapoor
"Sonam and I are competitive not insecure" – Jacqueline FernandesWell, this says a lot about their never ending friendship. Jacks and Sones as they call each other have set some serious friendship goals for all Bollywood divas. From sharing styling tips to casual hangouts to instagram-ing, to being there for each other, they are cherishing the bond to the fullest.
Kalki Koechlin and Huma Qureshi
Their friendship started off through Anurag Kashyap, the ex-husband of Kalki, who also introduced Huma in the industry. Rumours were abuzz that Huma is the reason behind Kalki and Kashyap's divorce, making the situation for both the actresses really awkward, but Kalki dismissed all the rumors by publically supporting Huma. Their bonding got really well ever since Ek Thi Daayan, their first movie together.
Varun Dhawan and Shraddha Kapoor
Varun and Sharadha have been together since their childhood and grown up playing with each other over the film sets, while their fathers working. No wonder the chemistry between the two on-screen showed their comfort level towards each other.
Kareena Kapoor and Amrita Arora
These two beautiful divas are BFFs and always there for each other no matter what! They both are often spotted sharing the fun moments on Instagram, gymming, and partying together with their elder sisters.
Alia Bhatt, Parineeti Chopra & Katrina Kaif
And here comes the newest of all. The three beauties of Bollywood were always warm towards each other but their recent DreamTeam tour proved to be a major milestone in strengthening their bond. From gymming to dancing to sleeping – the trio bonded right away and was spotted having a ball.
Well, in B-town where scenarios change at the drop of a hat, their friendship reminds us that true friendships exist, no matter who you are!