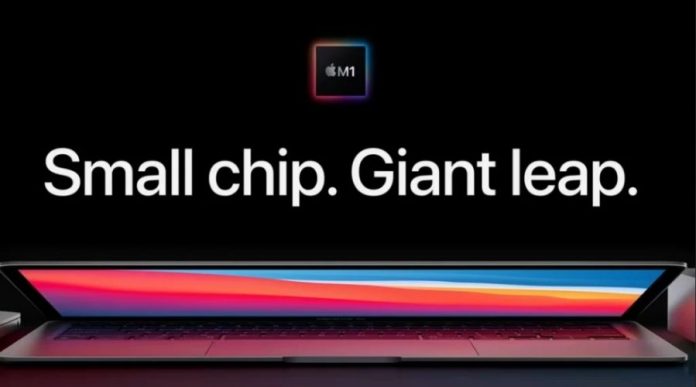 Apple on November, 10 in its "One More Thing" event launches its first-ever MacBook with its first in-house ARM-based processor. Even though Apple has a vast range of computing devices under its Mac series but still windows laptops and desktops dominate the industry. This is all due to the premium price range of Apple Macs.
Therefore Apple has developed an approach to shift from Intel's processors to in-house ARM-based processors to lower the price and increase Mac's dominance in the industry. With Apple's silicon, the devices are expected to perform better with more battery life as compare to preexisting Intel-based processors MacBooks.
This article will let you know all the details that were revealed by Apple at the launch of its new MacBook Pro 13. So hang on tight!
Display and Design:
The MacBook Pro 13 will come with a 13.3-inchretina display with 2560 x 1600 resolutions like the previous MacBook Air. Moreover, the device will possess true tune tech and a brightness of 400 nits with support for DCI-P3 color space.
Performance:
The new MacBook Pro 13 will be powered by the first-ever Apple powered chipset M1. According to Apple, the chip will come with many superlatives including the fastest CPU core and integrated GPU in the world and a huge efficiency of energy gain. Apple also claims that this MacBook Pro 13 will be three times faster in terms of CPU performance, two times faster in terms of SSDs, and five times faster in terms of graphics than the previous MacBook Air.
The M1 chip powered by Apple is a 5nm chip that contains 16 billion transistors. It is designed using unified memory architecture similar to Mobile chips and console APUs. The CPU is constructed using four big and four smaller cores. The big cores share 12MB of L2 cache, while the smaller ones have 4MB of L2. Apple claims that the combination makes the SoC twice as fast as the "latest PC laptop chip" when limited to 10W TDP.
Apart from this, the processor will feature an advanced media encode/decode engine. Moving on to the GPU, it features an Octa-core design, totaling 128 execution units. The GPU can perform up to 2.6 TFLOPS – that's faster than Nvidia's GTX 1050 Ti, which only offers 2.1 TFLOPS.
Other Features:
Many of the features apart from processor and battery timing are similar to the previous MacBook. The new MacBook Pro 13 will be equipped with a better and long-lasting battery than before. As per the statics revealed by Cupertino,the MacBook Pro 13 will give a 15-hour battery backup when browsing and 18 hours when offline video playback. This is 6 hours more than its previous version.
Furthermore, the device comes with Touch ID, two Thunderbolt ports with USB 4 support, and support for Wi-Fi 6. It is available in the 8GB/256GB configuration for now.
Price and Availability:
The MacBook Pro 13 pre-orders will be active from November, 19. As far as price is concern the base model of the MacBook will cost $999. But if you go towards one extra GPU core and increase your storage to double you'll have to pay an extra $250.