Baahubali 2: The Conclusion trailer and teasers are getting rave responses from the audience. The trailer of the epic war movie has already garnered more than 3 million views in a few hours.
The audience and the Bollywood industry – everyone is waiting to find the answers to many unsolved mysteries left hanging in the first part. And while the Baahubali 2 trailer is a visual treat to watch here is a bummer:
Baahubli movie posters are allegedly copied from Hollywood movies! It's not just a coincidence because there are not one or two but three movie posters that are a rip off of various Hollywood movies. Here's a low down:
The most recent movie poster is a clear rip off of Deepika Padukone's XXX – Return of the Xander's Cage.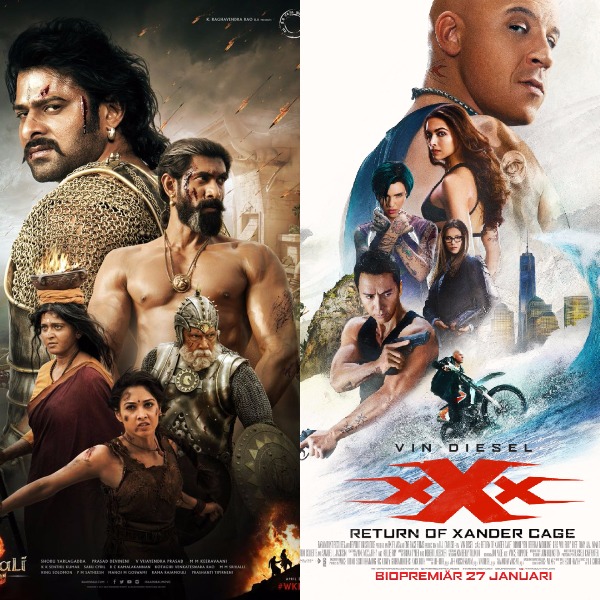 Another poster copied is from a martial arts movies where film's hero – Tony Jaa is also climbing an elephant's trunk to fight his enemy. The similarities can't be a coincidence here.
It's not just Baahubali 2 on target here. Earlier, the movie poster of Baahubali 1: The Beginning made headlines as it resembled the poster of Hollywood movie, Simon Birch.
Well, copied or not we still can't wait to find out Why Kattappa kill Baahubali!