Not all Bollywood superstars opt to marry an equally glamorous model or actress. There are some celebrities who have decided to marry outside the glamorous B-town and have either gone for arranged marriages or have fallen in love with non-celebrities while meeting each other through friends or acquaintances.
While Twinkle Khanna, Kajol, Gauri Khan have enjoyed the limelight there are other women in the tinsel town who have missed the glamour and glitter of Bollywood.
As it's said, behind every successful man there is a woman, here are some of the non-celebrity women who have been the support system of their star husbands who have been a part of Bollywood industry.
1. Sunita Govinda
The famous Coolie No.1, Govinda's wife Sunita is among one the non-famous celebrities who married our very own "Chi-CHi". The couple tied the knot in 1987 and to your surprise, Sunita is Govinda's maternal uncle's wife's sister (confusing much no?). It was at the Mahurat  of the film where Sunita fell in love with the legend.
The couple have 2 children, Narmada (soon to be seen on the silver screen) and a young son, Yashvardhan.
2. Alka Kapur W/o Shekar Suman
The popular actor, director and anchor, Suman Shekhar is getting younger day by day, thanks to her beautiful wife for the love and support. Alka Kapur and Shekar Married  on May 4, 1984, and have been together since then. the couple was blessed with two sons, unfortunately, one of their sons passed away at the age of 11.
Their son Adhyayan Suman has already stepped into Bollywood through his father's film Heartless.
3. Parveen Shahani W/o Emraan Hashmi
This woman deserves a great applause for letting heR husband become the serial kisser in the B-town. she is the support system of  her husband and has always stood by him through thick and thin.
The couple got married in 2006 after dating each other  for almost six and half years. Parveen is a simple lady who has avoided the limelight and is a teacher in a pre-school.
In 2010, the couple welcomed their first child Ayaan who was later diagnosed with cancer but the couple stood like by each other through this difficult time.
4. Priya Runchal W/o John Abraham
The hot and handsome actor John Abraham's marriage rather came to us as a surprise. John was dating the sexy Bipasha Basu earlier but the couple broke-up. John is happily married to the investment banker and financial analyst Priya Runchal.
Priya likes to stay as far as possible from the limelight. Priya has studied law at the Univerisity of California Los Angeles and frequently travels between India and US.
5. Sutapa Sikdar W/o Irrfan Khan
One of the well acclaimed and versatile actor who has not only made his mark in Bollywood but in Hollywood too. Irrfan Khan doesn't need any introduction as his talent is enough to make the noise. on the other hand, his wife, Sutapa is not a new name in the industry,
She is a famous film writer and is known for her works  in movies like "Khamoshi: The Musical", "Supari" and "Shabd". The couple got married in 1995 and have two children Ayan and Babil.
6. Avantika Malik W/o Imran Khan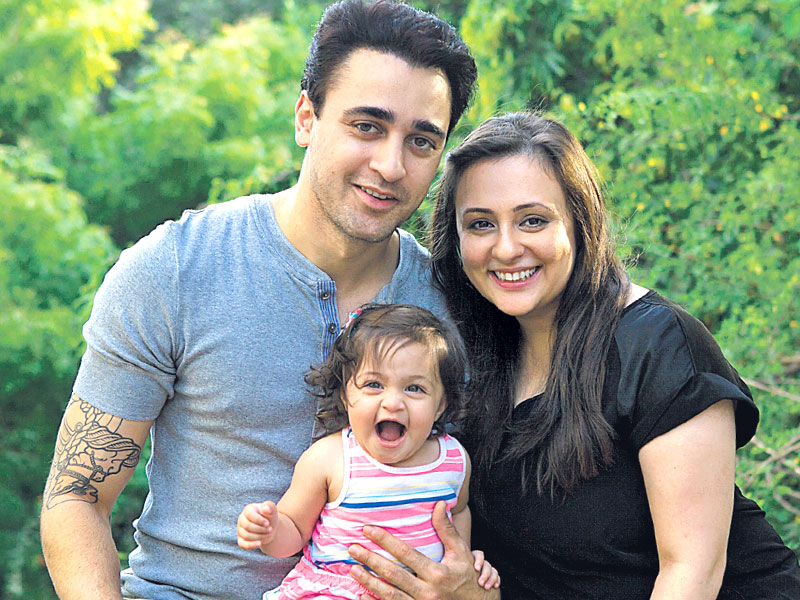 The Katti Batti actor, Imran Khan tied the knot with his fiancé Avantika Malik in 2011. The madly in love couple got hitched  in holy matrimony with friends and family. Earlier the couple was also reported to be in a live0in relationship when Imraan was starting his career in acting. the two met each other and instantly clicked.
Avantika is a down-to-earth lady who stays away with all the glamour. She is the daughter of CNBC head honcho Vandana Malik.
7. Mira Rajput W/o Shahid Kapoor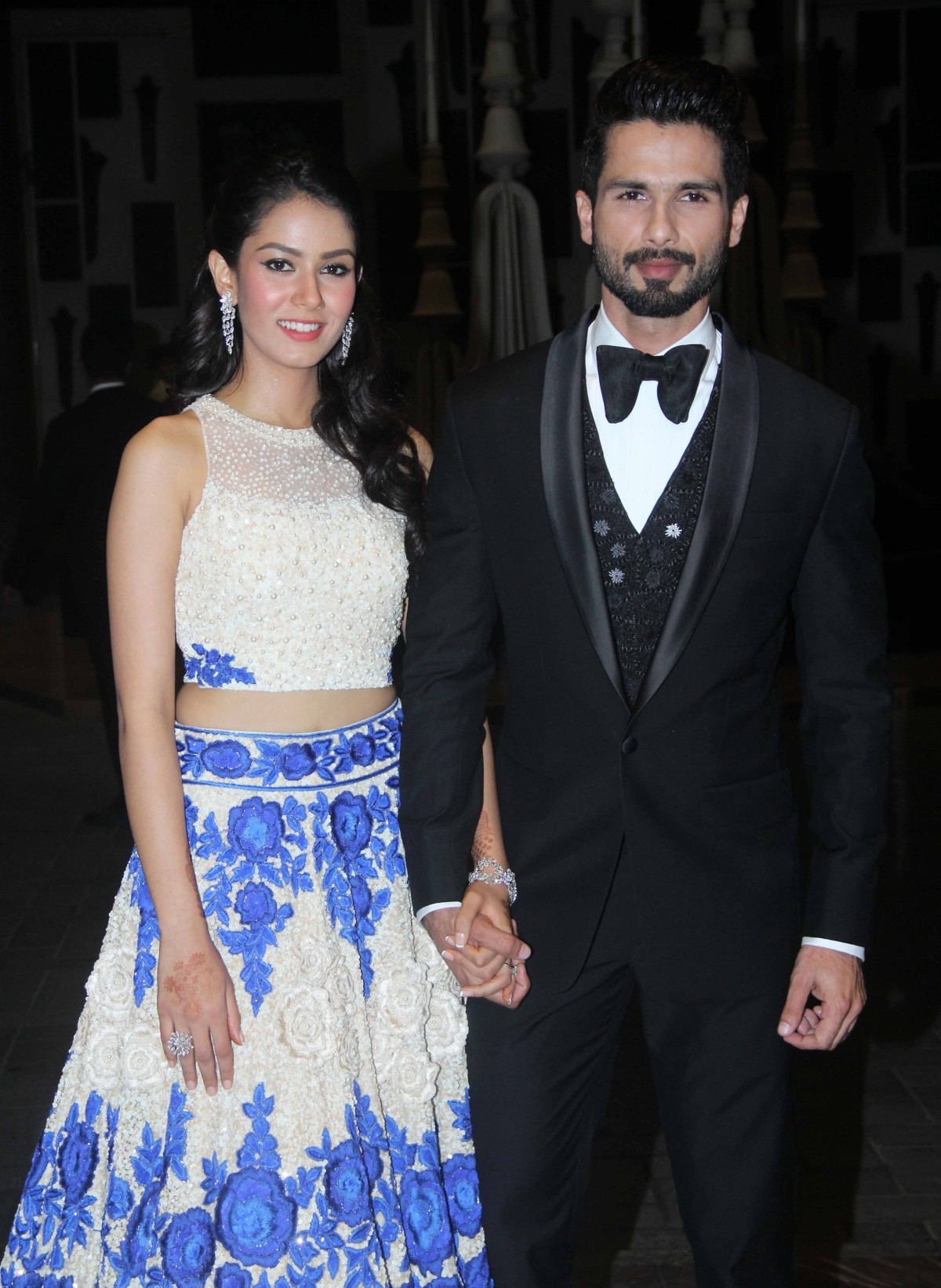 Ever since the date of Bollywood heartthrob ShahidKapoor'ss wedding was announced, fans went all crazy as his lady love is not from the glamorous B-town but a simple living Delhi-based girl Mira Rajput.
Shahid and Mira tied the knot on July 2015 and the couple has been blessed with a Baby-girl name Misha. The couple met each other through a religious group and through family friends and the rest we all know!
8.  Jimmy Shergill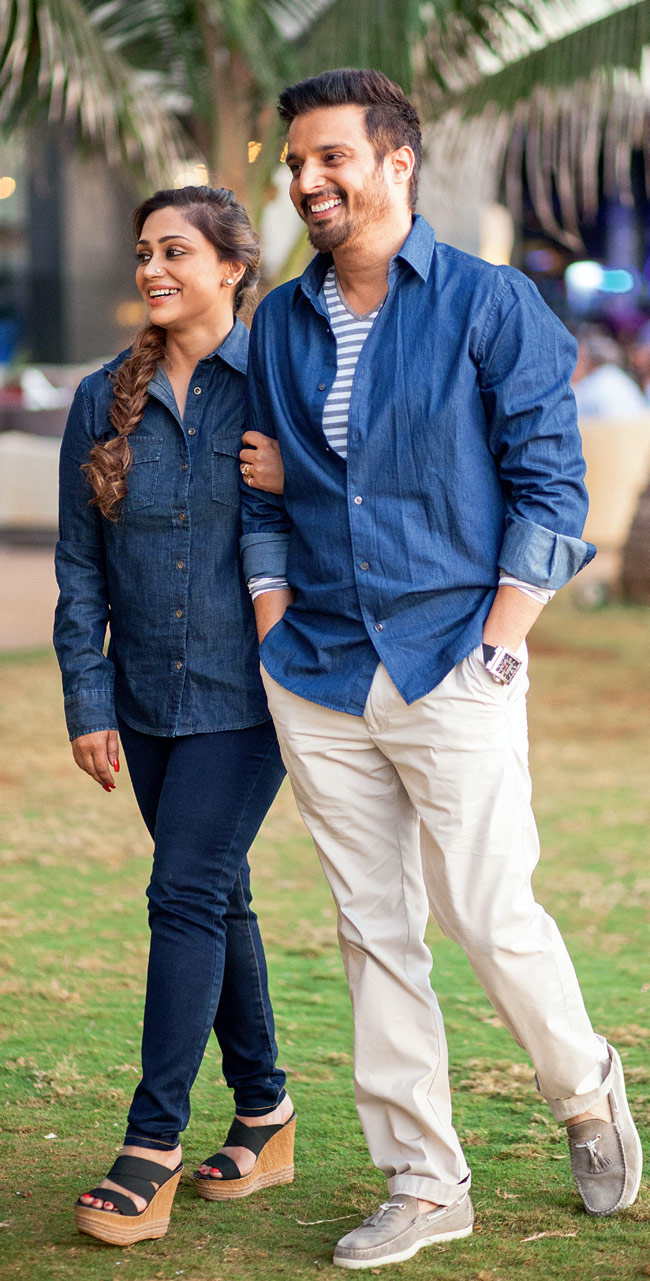 The critically acclaimed actor Jimmy Shergill has been part of Bollywood for quite a long time and is currently married to Priyanka Puri. The couple got married in 2001 and it has been 14 years to their marriage and the couple has faced all the storms together.
Priyanka belongs to a Punjabi business family and hails from Delhi.
The couple met each other at Jimmy's cousin's wedding where Jimmy had a love-at-first-sight moment with Priyanka. The couple has a son Veer Shergill. Priyanka is an interior and product designer by professions and stays away from the glittery town of Bollywood.
9. Anjali Siddiqui  W/o Nawazuddin Siddiqui
Nawazuddin Siddiqui the extraordinary actors who rose to fame recently with his works in Badlapur, Lunchbox, Kick Bajrangi Bhaijaan is happily married to wife Anjali Siddiqui.
Not much is known about his wife Anjali as she maintains a low profile and avoids the Bollywood drama. The couple has a daughter together named Shora.
10. Priyanka Alva Oberoi W/o Vivek Oberoi
Vivek Oberoi is happily married to Priyanka Alva, the daughter of Karnataka minister, Jeevaraj Alva and is head over heels for her beautiful wife. Vivek is currently keeping a low-profile in terms of his acting assignments.
Priyanka is more focused towards giving her kids a normal life and Vivek is in support of it too. The couple welcomed their daughter Ameyaa nirvana in 2015, they have a two-year-old son Vivaan Veer.
11. Prerana Chopra W/o Sharman Joshi
Th 3-Idiot's actor who is known for his versatile acting is married to Prerna Chopra, the daughter of famous actor Prem Chopra. Even though Prerana belongs to a well-known family she has chosen to keep herself aloof from the tinsel town.
12.  Sarita Birje W/o  R. Madhavan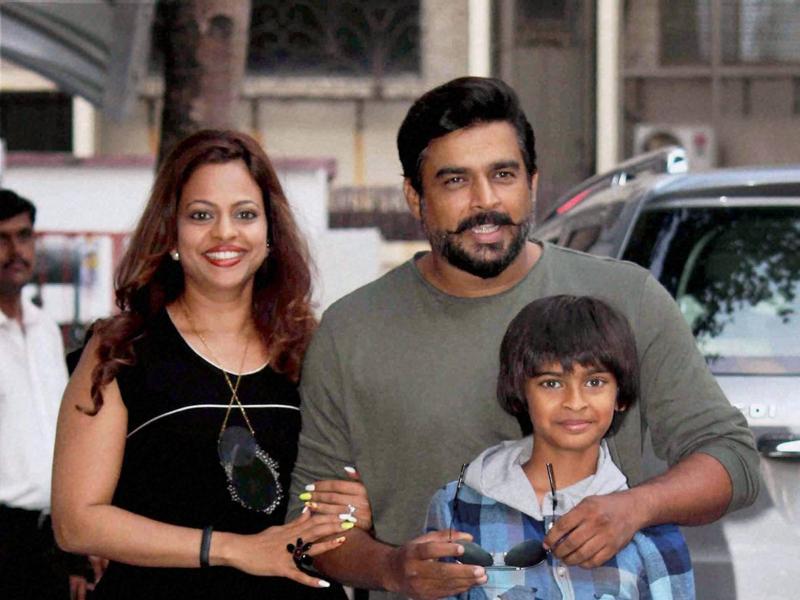 Sarita Birje and Madhavan met each other in a public speaking class where Madhavan was giving that class and she was the attendee. the couple tied the knot in 1999, Sarita by profession was an Air Hostess.
The couple is among one of the strongest couples with a successful marriage. Sarita usually stays out of the B-town news and supports her husband in any way possible without being in the limelight.
All these beautiful and strong non-celebrity women who have been the backbone of their husbands in their successes  shows that love truly doesn't need a celebrity tag but it could be found in the normal person too.