The most famous first-person shooter video game franchise Call of Duty has given a long due homage the elite commando unit of Pakistan – the SSG in its latest instalment.
Now Pakistani fans can easily now play as a tough looking, heavy bearded SSG commando. Players will now be able to unlock special skin once accumulating a certain number of experience points. Players of Call of Duty who also have the Battle Pass can access this skin.
The season was supposed to launch on June 3rd, but publisher Activision paused the release amid demonstrations against racism and police brutality following the death of George Floyd.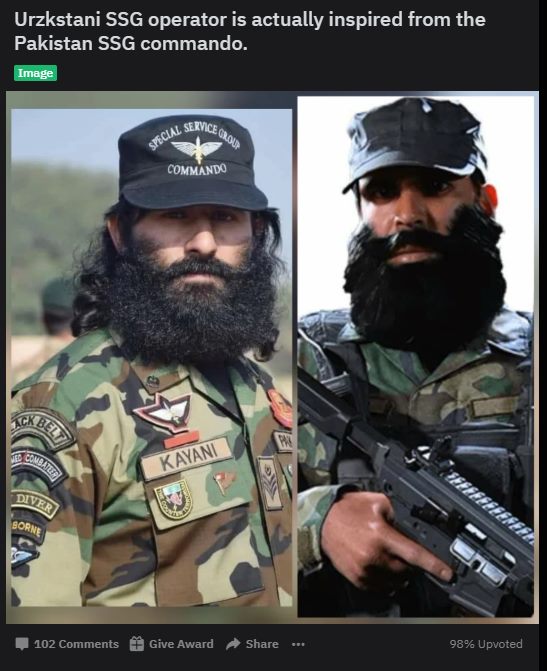 Before this the most recent title, Call of Duty: Modern Warfare, was released on October 25, 2019.
Here's how the skin looks
Some Pakistani gamers have also investigated the rough-looking commando, who is named Kayani, to be the inspiration behind the special skin. This amazing addition came after a young Pakistani man who was obsessed with the first-person shooter game, 'Call of Duty', wrote to the game makers for the inclusion of a Pakistani commando skin and was granted his wish.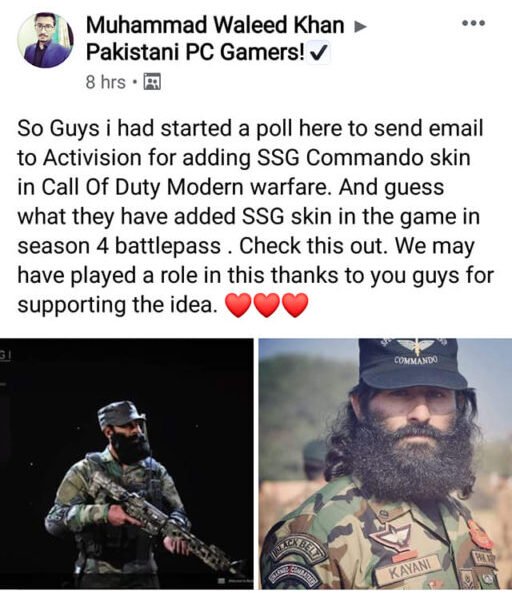 Though there are others who are critical over the idea and believe that Pakistani soldiers might be represented like terrorists.
The series originally focused on the World War II setting, with Infinity Ward developing the first (2003) and second (2005) titles in the series and Treyarch developing the third (2006).