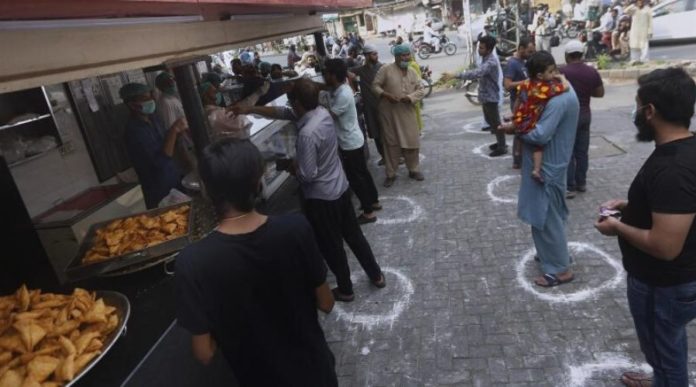 Punjab health department released latest document which has some of the most worrying statistics across the province regarding coronavirus cases. Advising the chief minister to immediately enforce a complete lockdown for "at least four weeks", the summary said.
The summary — signed by Primary and Secondary Healthcare Department Secretary Muhammad Usman and dated May 15 — listed the results of a "smart sampling project" to "detect and determine the spread of Covid-19 and to structure and guide [the department's] response towards its containment".
Randomized Targeted Sampling (RTS) and Smart Sampling (SS), who carried out two separate testing's presented the data that showed an alarming positivity rate of 5.18 percent and 6.01 percent respectively, in Lahore.
Total cases across the provincial capital are estimated to be around 670,800 if one is to this data. The main reason for these cases not being reported is that these cases were asymptomatic but became the main source of local transmission.
The town-wise breakup showed more than 3 percent positive rate except for Wagha.
The document goes on to give recommendations to the government to curb the effects of coronavirus in the province.
A full-fledged lockdown for at least four weeks or 28 days with strict 'stay at home' orders.
Keep a special emphasis on quarantine and isolation of people over 50, and minimal interaction among household members with necessary physical distancing.
Added support for health facilities in Lahore to deal with any untoward situation.
A vigorous awareness campaign needed to be launched to inform masses about the severity of the situation, especially the senior citizens.
Considering the results of smart sampling conducted with regular intervals, decision to lift or ease the restrictions must be taken.
But despite rapidly increasing coronavirus cases in the country, Pakistani Prime Minister Imran Khan on Monday announced that no lockdown will be reimposed.