Karachiites will now finally be able to enjoy their first modern and state-of-the-art transport system as the Federal Government has officially inaugurated the Green Line BRT for the general public in the city of lights. This new transport system was indeed one of the most needed projects within the city as citizens were facing many transport problems over the years. Luckily, Abdul Sattar Edhi Line aka Orange Line is also operational now, whereas development work is rapidly progressing on Red Line BRT Karachi.
In this article, we will discuss all the key features of the new Green Line Bus System, their routes, timing, and their fares. So without wasting any more time, let's begin.
Key Features of Green Line BRT Karachi:
The Green Line Bus Service has a total of 80 state-of-the-art buses and all of them are equipped with many modern features including automatic doors, a fire fighting system, a CCTV camera, an air conditioning system, Wifi, Emergency Exit, and once it is completely functional, it will facilitate over 300,000 passengers on a daily basis. The Green Line BRT also has around 200 well-trained drivers.
The state-of-the-art Green Line Buses also offer dedicated compartments for families and women with separate entrances, which ensures a comfortable and safe traveling experience.
Karachi's Orange Line Bus Timings, Routes, and Ticket Price: A Complete Guide
Route and Stations:
The Green Line will have a total route length of 18 Km and the bus service will start from KESC Powerhouse Chowrangi in Surjani Town and terminate at Municipal park after passing through Nagan Chowrangi, North Nazimabad, Nazimabad, and Gurumandir, with 22 stations along its route.
The 22 stations of Green Line BRT are currently operational and are listed below:
Numaish Chowrangi
Patel Para (Guru Mandir) Station
Lasbela Chowk Station
Sanitary Market (Gulbahar) Station
Nazimabad No.1 Station
Enquiry Office Station
Annu Bhai Park Station
Board Office Station (to Orange Line)
Hyderi Station
Five Star Chowrangi Station
Jummah Bazaar (Bayani Center) Station
Erum Shopping Mall (Shadman No.2) Station
Nagan Chowrangi Station
U.P. More Station
Road 4200 (Saleem Center) Station
Power House Chowrangi Station
Road 2400 (Aisha Complex) Station
2 Minute Chowrangi Station
Surjani Chowrangi (4K) Station
Karimi Chowrangi Station
KDA Flats Station
Abdullah Chowk Station
Ticket Prices and Green Line Metrobus Card: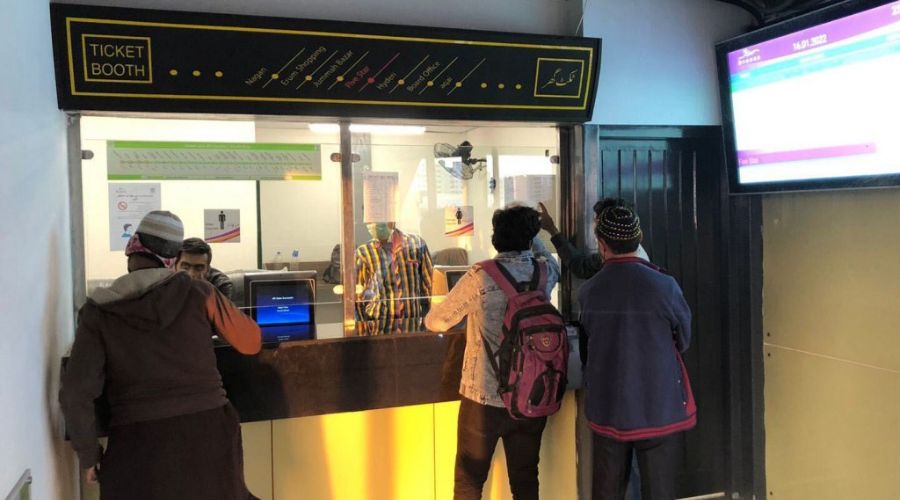 The minimum fare of the Green Line bus service is PKR 15 and the maximum fare is PKR 55. However, the ticket will always cost you PKR 55 for the entire Green Bus Karachi route, no matter the distance you are traveling. And if you are a daily user, we recommend that you apply for the Green Line Metrobus card, which will be a more economical option rather than buying tickets every day.
Peoples Bus Service Karachi's Routes, Timing, Ticket Price: Everything You Need to Know
You can get the Green Line Metrobus car for just PKR 100 and you can recharge it according to your traveling needs. Using this card, you would need to pay only PKR 5 per station, including the base fare of PKR 15.
Karachi Green Line BRT Timing:
The Green Line bus service will be available from 7 am to 10 pm, seven days a week.