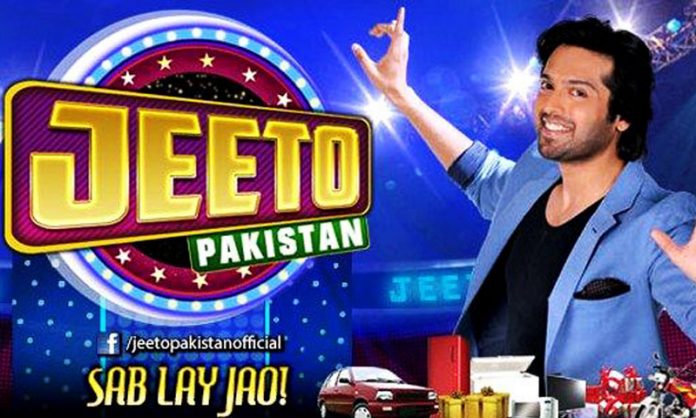 Jeeto Pakistan is one of the most beloved family game shows in Pakistan, hosted by the one and only Fahad Mustafa, this amazing game show has been entertaining Pakistanis since 2014, and it's still going strong.
You can catch Jeeto Pakistan on Fridays at 7:30 p.m. and Sundays at 8:00 p.m. But during Ramadan, the show kicks into high gear and airs every day after Iftar from 9:00 p.m. to 10:30 p.m.
The show is packed with thrilling games and challenges! You can participate in these games and win amazing prizes like motorcycles, smartphones, hajj and umrah tickets, vacation packages, home appliances, gold, cars, and so much more. So, if you're interested to know how to get Jeeto Pakistan passes and register for the show so you can participate with your family and have a chance to win exciting prizes, you've come to the right place.
Jeeto Pakistan Online Registration:
If you want to join Jeeto Pakistan with your family, you can register for the game show for free by simply visiting ARY's official website. Here, you will be required to fill out forms. Make sure you enter valid information, otherwise, you can get disqualified. It is recommended that if you are having any difficulties while filling out the form, contact the Jeeto Pakistan team on their helpline.
How To Get Jeeto Pakistan Passes 2023
You can easily get your hands on the Jeeto Pakistan Passes by following three simple methods mentioned below:
Get Jeeto Pakistan Passes Via SMS:
To get Jeeto Pakistan Show passes all you have to do is simply send an SMS through your mobile phone. Follow these simple steps:
Open your mobile phone and go to your inbox.
Type 'jp'<space>'your name <space> 'city' and send the SMS to 0337-0359527
After sending the sms, the Jeeto Pakistan team will contact you and let you how to join the show.
Get Jeeto Pakistan Passes Via Call
If you don't want to send an SMS you can also call Jeeto Pakistan's official number, 111-279-111 and the show's team will assist you to get the passes.
Get Jeeto Pakistan Passes Via Sahulat Bazar
ARY's Sahulat Bazar can also get you Jeeto Pakistan passes as they hold a weekly lottery during which one lucky person can get a VIP pass.