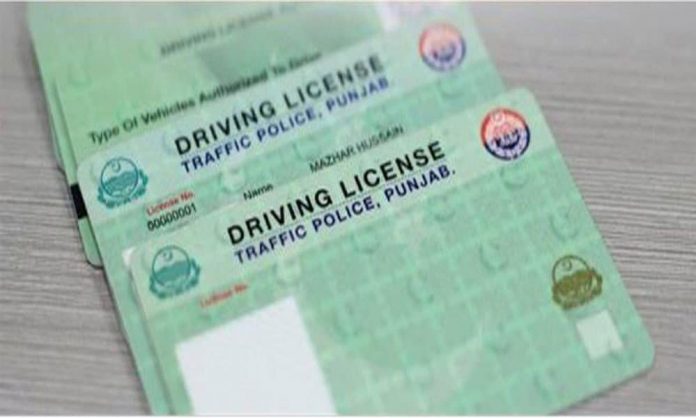 In any part of the world, having a driving license should be your top priority while driving any vehicle on the roads. Having a license is proof that you are aware of all kinds of traffic laws and know how to drive safely on the road, it also insures the safety of others on the road. However, many people hesitate to go and wait in long queues to apply for their Driving License. To make the process easier for the citizens, the Punjab government has launched the Driving License Information Management System (DLIMS), through which anyone can easily apply and track their driving license online.
If you also want to get a new driving license or want to renew your existing license through the DLIMS, just follow the steps mentioned below:
How to Get a Driving License via DLIMS?
First, it's better to know what type of driving license you want to get for yourself.
Types of Driving Licenses:
There are normally three types of licenses in Pakistan which include:
Light Transport Vehicle (LTV) License: The LTV Driving License is the most common driving license category which is best if you want to drive any kind of four-wheel vehicle, including a car, a jeep, and a van.
Heavy Transport Vehicle (HTC) License: The Heavy Transport Vehicle (HTV) License is a commercial license. This type of license is best suited for people who want to drive heavy vehicles, including trucks, buses, cranes, and other commercial vehicles. However, it is mandatory for a driver to have at least one-year-old LTV license to get an HTV License.
Public Service Vehicle (PSV) Licenses:
The Public Service Vehicle (PSV) License is a type of license which is used for commercial vehicles with passengers on board. Drivers who have valid PSV licenses are allowed to drive any vehicle that can carry passengers like wagons, buses, coasters, and any other public-service vehicles.
The PSV license is then further divided into two categories:
PSV LTV
As the name suggests, the PSV LTV license can be obtained if you want to drive a light passenger vehicle, like a wagon or small-cabin car.
PSV HTV
Last, the PSV HTV license can be used by someone who wants to drive a heavy passenger vehicle, like buses, trucks, trailers, and other heavy-duty vehicles.
Now, once we are clear with all the types of licenses available, we can easily determine what type of license is best suited for us. But before you actually get a license you must get a learner permit.  To get a learner, you would need:
Your Original CNIC
A Copy of Your CNIC
A Ticket
Once you have provided the required documents you can get your learner permit which will be valid for 06 months. The purpose of getting a learning permit is to learn about driving and the fundamentals of traffic so that you can be fully prepared for your actual driving test.
Now, if you want a Private Driving License, you must pass the driving test for a bike and car. An authorized staff member will then judge whether the driver has the proper traffic and driving knowledge to get the license or not. In case you fail the test, you will have to repeat the whole process after a period of time.
Documents Required For Driving License:
Your Learner Permit
1 Photocopy of Your CNIC
2 Passport-Size Photographs
PKR 100 Bank Receipt of any HBL Branch and attach it with your file.