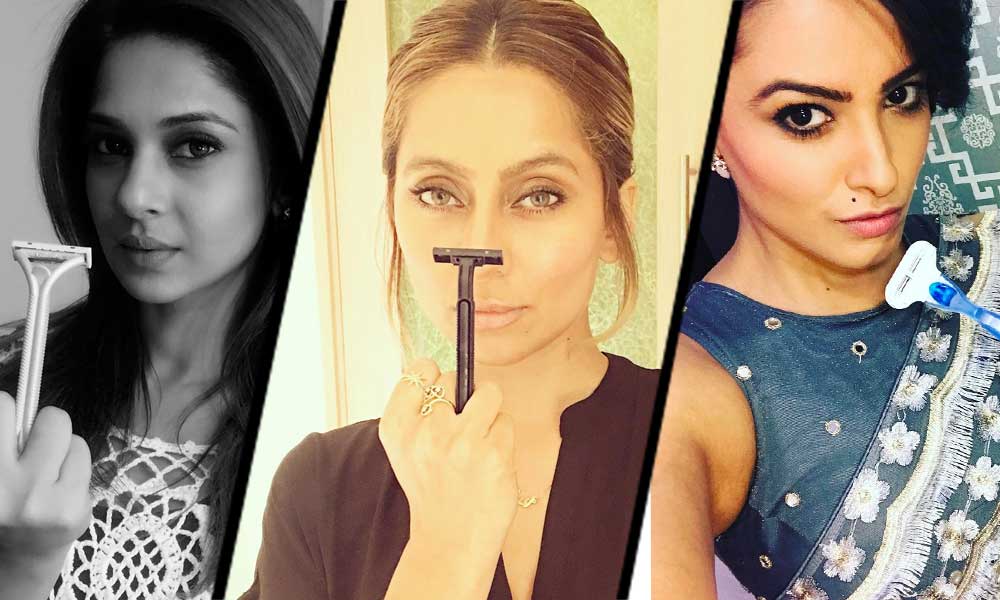 From Jennifer Winget to Neha Dhupia – Indian TV actresses are posting their shaving razor pictures on Instagram and NO – it's not a publicity stunt. These actresses are taking part in a feminist campaign #ShaveYour Opinion for Women's Day 2017.
It all started when Neha Dhupia, Deepika Padukone and Soha Ali Khan were asked how they feel when people comment on their dressing sense. The three unanimously told people to #ShaveYourOpinon 
Their actions became a trend and soon, TV celebs jumped in to post pictures of their shaving razors.
The effort is to tell people to stop judging a woman's character on the basis of her hemline and clothes. It's all about giving young girls confidence to wear what they like and don't pay any attention to anybody's unwanted advice or opinions.
https://www.instagram.com/p/BRWCiRng83J/?tagged=shaveyouropinion&hl=en
https://www.instagram.com/p/BRSkJbPjKNf/?tagged=shaveyouropinion&hl=en