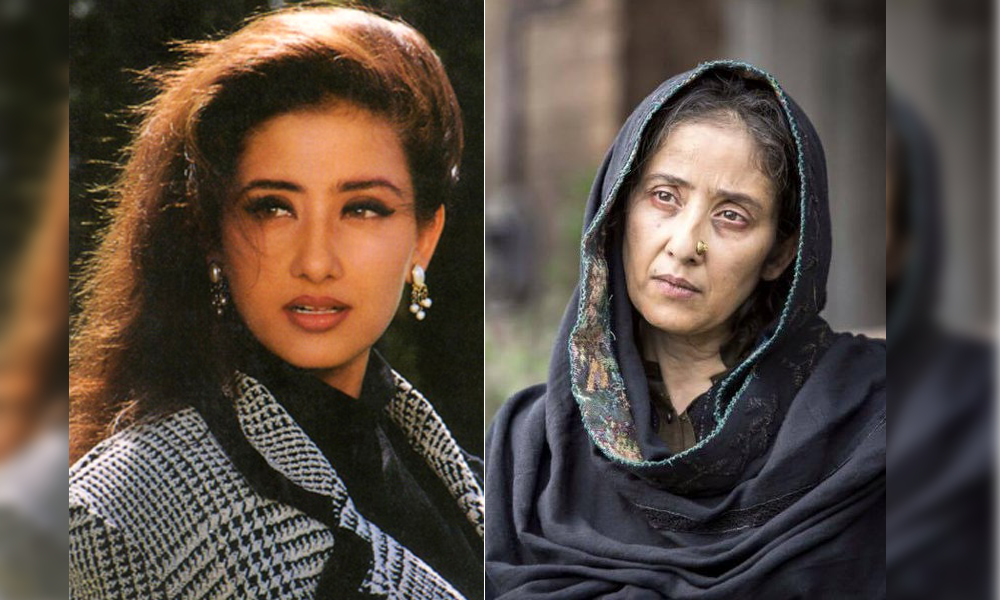 Manisha Koirala was a darling of the nineties. The Nepali actress had a dream debut with the film 'Saudagar'. She then went onto star in some of the huge commercial and critical hits like '1942: A Love Story, Mann, Gupt, Dil Se and much more. Her natural beauty and looks were admirable by everyone and on top of that her acting was marvelous. Manisha battled with cancer successfully and is looking much healthy now.
TAKE A LOOK:
Mohabbatien Famed Kim Sharma Looks Shockingly Different Now!
But now a video has surfaced on the internet in which Manisha Koirala has goen under great transformation and is looking old. According to the reports the video is from her upcoming comeback movie 'Dear Maya'. Sunaina Bhatnagar who is Imtiaz Ali's assistant has directed the movie.

In an interview about the movie Manisha said: Well this movie has an interesting script. This is not my second innings. I was always her. And I am around, but yes I will do one film in a year.
Well we can't wait anymore to be bowled by Manisha's intriguing performance.