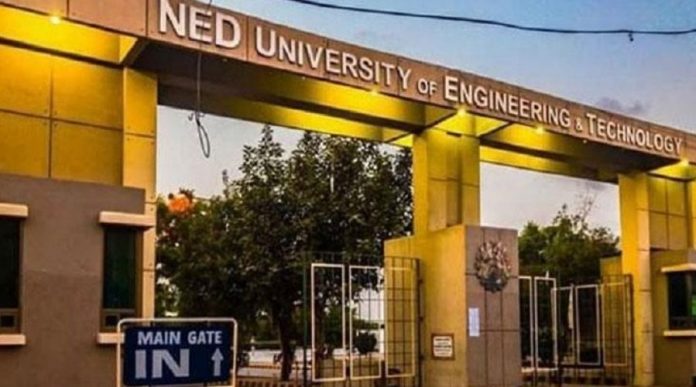 NED University of Engineering and Technology, one of best engineering university in the province of Sindh have made some significant changes in their admission policy amid the coronavirus outbreak.
According to their new policy, for the first time first year's percentage of the applicants will be considered for the bachelor's program. Previously, the average two-year percentage of intermediate was considered. Aside from this, the weightage of the admission test thus time around is expanded to half with the weightage of intermediate percentage decreased to the other half.
Before that the ratio of weightage among the admission test score and the intermediate percentage was 8.33% to 91.66%.
In an online meeting chaired by the Vice-Chancellor of NEDUET Professor Sarosh Lodhi, NED's academic council has already approved the substantial changes in the university's admission policy.
According to the Vice-Chancellor, the organisation will soon permit the new policy of admission which will be followed by an official announcement.
Professor Sarosh stated, "The NED University will now be starting its academic session in October. Since the intermediate exams have been delayed due to the spread of COVID-19 and pre-engineering results will not be released until October, we have decided to give admissions on the basis of marks obtained in the first year of intermediate."