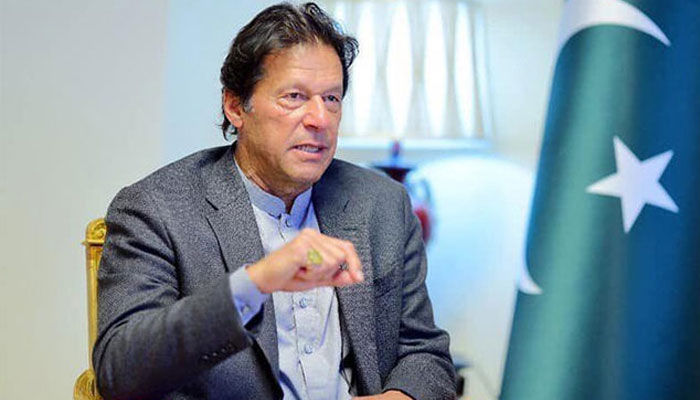 After recently meeting with the son of famed philanthropist Abdul Sattar Edhi and chairman of the Edhi Foundation, Faisal Edhi, Prime Minister Imran Khan tested himself for coronavirus. The measure came after Faisal Edhi tested positive for covid-19.
The premier was tested for SARS-CoV-2, the virus strain that causes Covid-19, today. The test used was a polymerase chain reaction (PCR). "I am happy to report that his test is NEGATIVE," wrote Dr Sultan.
He had informed previously, "I am happy to announce that the prime minister, being a responsible prime minister and a responsible citizen, has agreed to get tested on my advice."
Faisal Edhi had visited the prime minister last week in Islamabad and handed over a cheque for Rs10 million to the prime minister for his coronavirus relief fund. "Prime minister will undergo Covid-19 test as he met philanthropist Faisal Edhi who later tested positive for the deadly virus," Dr Sultan had said on Tuesday at a news conference.
All contacts of a confirmed Covid-19 patient should be tested, said an official of the National Institute of Health (NIH) had said yesterday that as per the Standard Operating Procedures.
"Though according to Faisal Edhi he spent just a few minutes with the premier, the picture we have seen in newspapers showed that the distance between the two personalities was less than six feet. Though they did not shake hands, the virus can be transferred through cheque," the official had said.
Pakistan's coronavirus tally crossed 10,000 mark on Wednesday with 327 new cases. The Health
Ministry said the total number of cases climbed to 10,076.
Pakistan's Punjab province has reported 4,331 cases, Sindh has 3,373, Khyber-Pakhtunkhwa 1,345, Balochistan 495, Gilgit-Baltistan 283, Islamabad 194 and Pakistan-occupied Kashmir 51 patients.