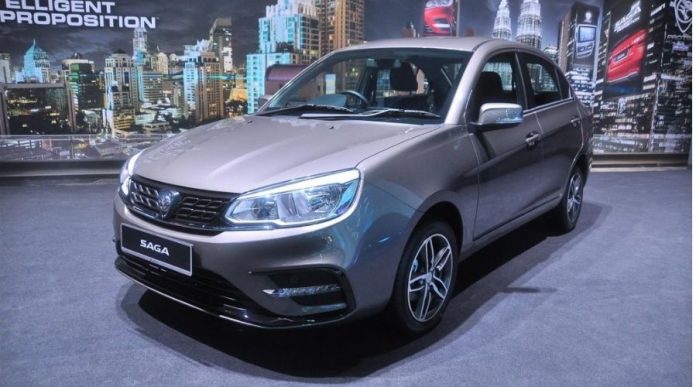 In the next few months, the automaker "Proton" will be making its first appearance in the Pakistani automobile market. Proton will be launching its crossover SUV "X70" and its sedan named "Saga." Both of the vehicles will be competing in the compact crossover SUV and a compact segment of sedan respectively in a growing market that is emerging day by day.
Various stores in their initial reports have indicated that the Saga sedan is expected to be launch in January 2021 just after the launch of the SUV X70, which is expected to be launch in December 2020. Whereas, Proton Saga booking will be starting in the mid or the last week of this month (December), as reported by PakWheels.com.
Proton X70 SUV Saga Sedan Price in Pakistan – Soon to be Launched!
It is further being reported that initially 100 Complete Buildup (CBU) units of Saga Sedan will be imported from Malaysia by Proton with 50% subsidized government funding. Furthermore, in Pakistan,three variants of Proton Saga will be launch – Standard Manual, Standard Auto, and Premium Automatic. Reports also have suggested that Proton is eyeing four official outlets in Pakistan, two will be in Karachi while single stores in Lahore and Islamabad.
According to reports, the Saga will be given a warranty of three years / 100,000 and five years / 150,000 kilometers Saga may also go to local production before June 2021 but the decision to do so will be based on public response.
The Proton  Saga will come with a 1.3-liter low-powered, 4-cylinder naturally-powered petrol engine that produces 94 horsepower and torque of 120 newton-meters, and comes with a manual  5-speed or CVT 4-speed variable transmission depending on the variant.
Proton Saga 1300cc Specifications, Features and Price in Pakistan
Inside the Standard MT / AT trim-levels will feature basic features such as dual front airbags, ISOFIX rear seats, ABS disc brakes, EBD, and brake assist technology, whereas the Premium AT trim-level feature additional features such as tensile control, traction control, hill start assist, front parking sensors, and reverse camera.
Although Proton did not disclose any official indicators or figures in terms of its prices, it strongly emphasized that it would introduce well-built and well-equipped vehicles at low prices. It hugely fortunate that the prices of Proton will be competitive to the Pakistani automobile market aiming to set up an effective existence in the emerging automobile market of Pakistan.