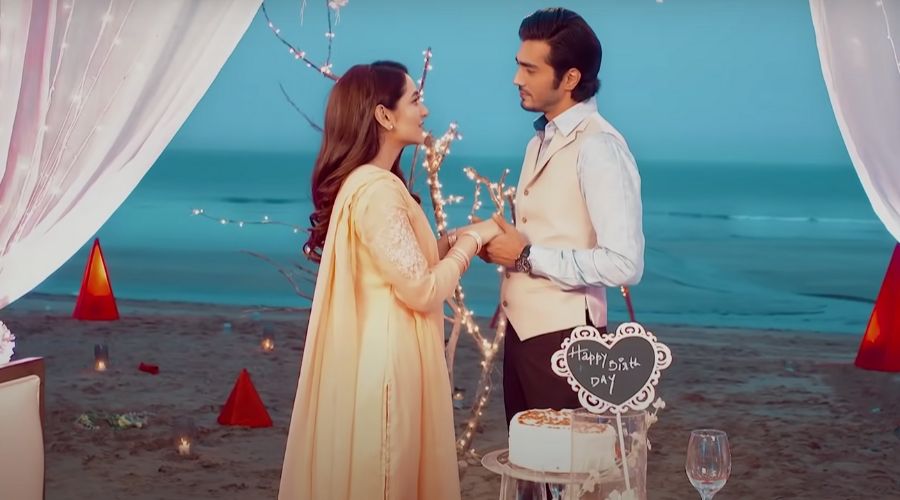 Audiences in this country love a good romance story but a tragic love story is all the more interesting to watch and following this trend comes another drama serial, Raaz-e-Ulfat. This Yumna Zaidi and Shahzad Sheikh starrer has been making waves on the social media with its teasers and promos.
Yumna Zaidi fresh off of the success of hit series like "Ishq Zahay Naseeb" and the ongoing "Pyar Kay Sadkay", plays the role of a girl from a conservative household, Mushk, who dreams of studying and making her mark in the world. But life has other plans as she comes across Irtiza(Shahzad Sheikh), who instantly falls in love with her. Now as the drama unfolds, it will be revealed if the two will ever unite.
In an interview, Shahzad Sheikh shared: "Raaz-e-Ulfat is an intense love story. My character, Irtiza, falls in love with this beautiful soul Mushk and then people try to pollute their relationship. It's a beautify story which has important lessons to learn."
Directed by Siraj-ul-Haq, the cast also includes Gohar Rasheed, Hina Bayat, Seemi Pasha, Manzoor Qureshi, Farhan Ali Agha, Tara Mehmood, Kiran Haq and others.
The drama is written by Maha Malik and produced Abdullah Kadwani & Asad Qureshi.
The theme song for the drama was written by Maha Malik, composed by Shadi Arshad and performed by Shani Arshad and Aima Baig.
Raaz-e-Ulfat airs at 8 Pm, Every Tuesday on Geo Tv. Don't forget to tune in to catch the latest episode of this drama as you witness the struggles and ultimate motives of different characters.