Pakistani Star Cricketer and former captain Shahid Afridi will now host the Ramadan transmissions. The cricketer will team up with Wasim Badami and Iqrar Ul Hassan for ARY's Ramadan transmissions. Afridi will host the Ramadan show in place of Junaid Jamshed this year.
HERE IT IS: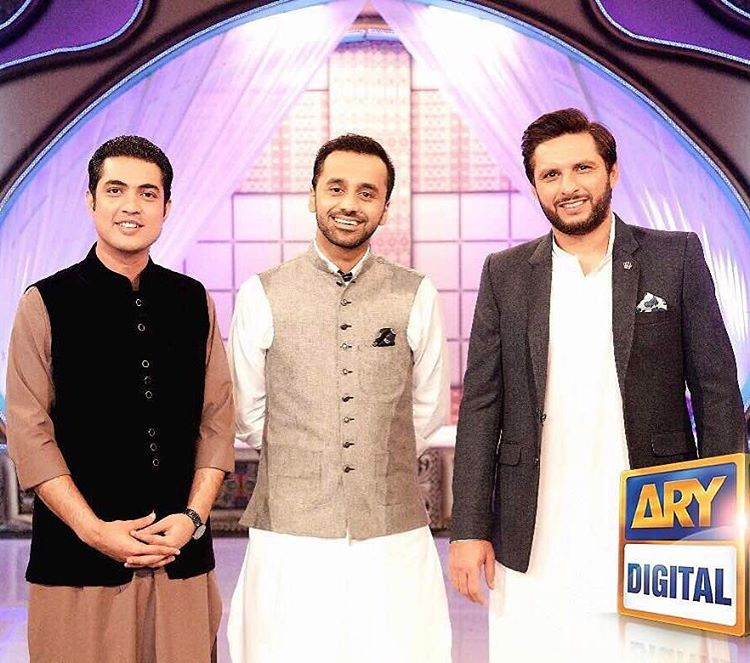 Amir Liaquat To Host Ramadan Transmissions On Bol TV Network
Shahid Afridi Foundation will also take an active part throughout the show and help the needy people. Ramadan transmissions are title "Shaan-e-Ramazan" this year. But the transmission will surely miss Junaid Jamshed this year. Junaid Jamshed passed away in a plane crash on 7 December 2016.He was coming back from a religious tour from Chitral along with his wife.