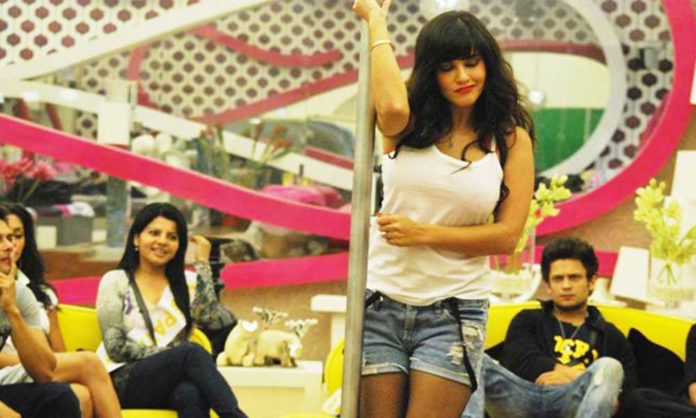 The famous TV show, Bigg boss 10 is doing well with the crazy tasks and the quarrel we get to see between different contestants. In all this drama and tasks, we have the Bollywood hottie Sunny Leone who visited the Bigg Boss house once again.
Lately, Sunny Leone has been the favourite of Bigg Boss as she was the one who judged the Viral Video task.  This time, she will enter the famous Bigg Boss house to meet the contestants and to announce the winner of the Viral Video Task.
With her entry in the Bigg boss house, Sunny Leone will be recreating the famous scene from the Amitabh Bachchan and Dharmendra's classic hit movie Sholay.
Two commoners and 2 celebrities i.e. Manoj Punjabi, Manweer  Gurjar, Om swami and Gaurav Chopra respectively will be accompanying the hot actress in the Sholay task.
Veeru's role will be played by Mannu whereas Manveer will be playing the role of Jai. The Gabbar of this entertaining act will be played by our very own Om Swami Ji while Gaurav will act as Thakur. Any guesses about the scene that they will recreate?
Of course, the signature scene of Sholay where Gabbar asks Basanti to dance and Dharmendra asks Basanti not to. Oh, and wait! The Basanit's role will be played by Sunny Leone herself. No doubt about it that she is the modern Basanti of the B-town.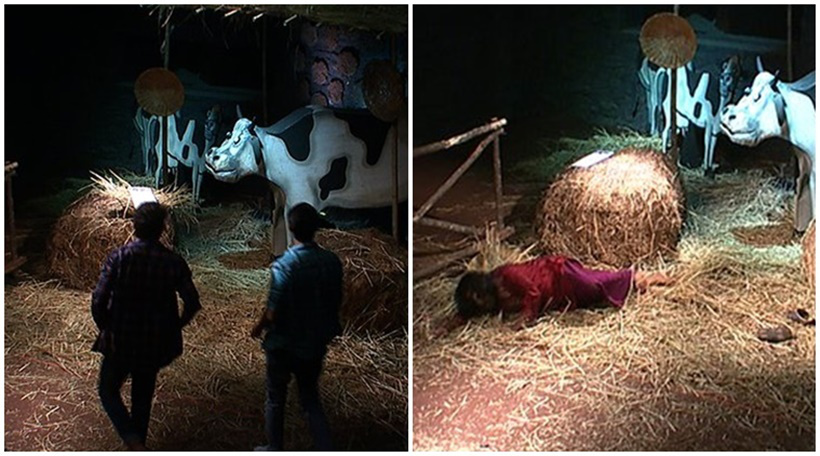 After recreating the iconic Bollywood scene and performing the act, Sunny will depart from the Bigg Boss house. Being nostalgic for this place that was a stepping stone for her career in the Bollywood world, Sunny will meet the participants and will give them some pieces of advice on how to survive in Bigg Boss house. She even asks the participants to enjoy their time here and have as much fun as possible.
Spilling the beans about the Bigg Boss journey, the actress told the contestants that, "I know it's very difficult inside the house, but whenever you get the time you should have fun, laugh, cry, fight and whatever it does it. When you leave from here it's over! And remember every single day 25-30 million people are watching you, how many people are that, how many countries. So anytime you get to do any masti, then just do it yell, scream dance do everything because I am watching and the world is watching."
Sunny Leone in Bigg Boss 10 had a chance to mingle up with participants and to indulge them in the tasks together. Talking about her advice, she gave us pretty good insights that  would help contestants to devise their strategies properly and to survive in the house.
Stay tuned with us to know more about what's going on in the Bigg Boss 10.