Whether it's a wedding, birthday party, anniversary, Eid celebration or just a get-together with friends and family, Cakes and Sweets are the superstars of any celebration! In fact, such events feel incomplete without them. So, If you live in Karachi and looking for the most delicious and yummy cakes and sweets in town to celebrate any special occasion or just to satisfy your sweet tooth, you've come to the right place! In this article, we will share a list of the bakeries which serve the best cakes and sweets in Karachi.
Pie in the Sky: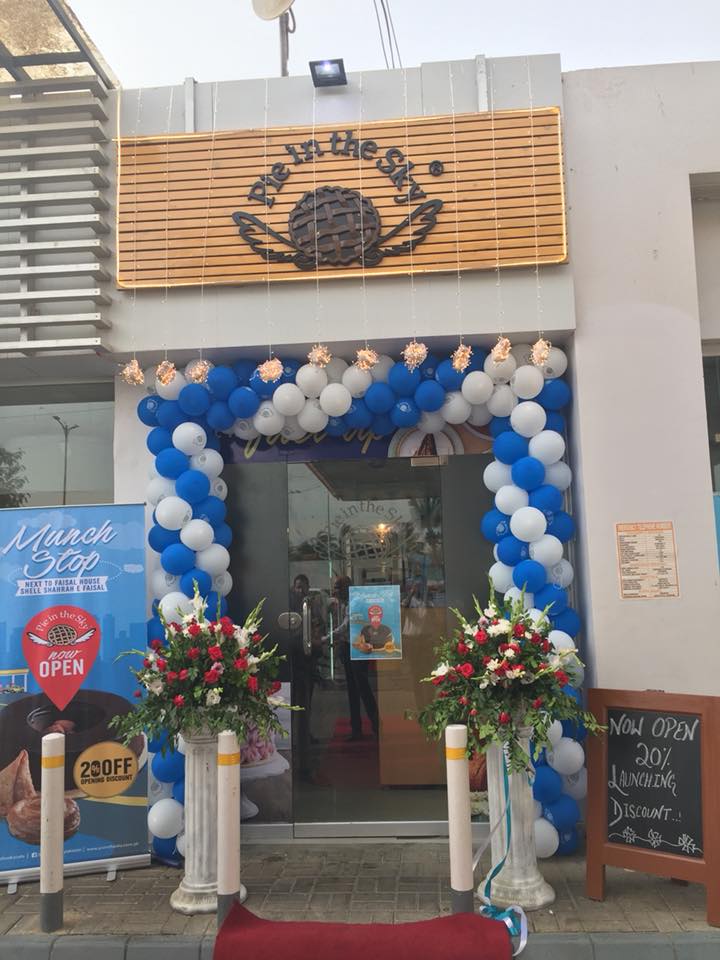 Pie in the Sky is one of the most popular bakeries in Karachi with over 20 branches throughout the city. Many people in Karachi love it because their food items are always fresh and very delicious. They are also very popular for their unique and yummy cakes and desserts. They have a large variety of cakes like mousse with brownie, lotus cream cake, coffee cake, chocolate truffle cake, and many more. They also serve other desserts like cookies, cupcakes, brownies, lemon bars, bread, and more. Pie in the Sky is located at Alamgir Rd, Bihar Muslim Society BMCHS Sharafabad, Karachi.
DelFrio:
Delfrio is another very famous cake shop among Karachiites. They serve almost everything, from salads to yummy desserts, cakes, ice cream, donuts, and much more. You can also order their food online and enjoy the taste.
The most popular food items of DelFrio are their cakes, especially the Ferrero Rocher-inspired cake, red velvet, chocolate malt, and New York cheesecake. They also have an amazing lotus cheesecake. It's a cheesy dessert with a perfect touch of sweetness that comes from the lotus sauce and biscuit on top. Once you try it, you'll definitely be hooked. DelFrio is located in Clifton, Karachi.
Hobnob:
Located in Karachi's Nazimabad, Hobnob is an artisanal bakery that offers perfectly baked products at very affordable prices. They also have multiple other branches across the city and it's considered to be one of the best bakeries in Karachi. They have a wide variety of delicacies, including dessert cakes, fudge cakes, cream cakes, cupcakes, brownies, pastries, and more. They cater to all kinds of customers and their needs, whether it's bread, snacks, cakes, or cookies.
If you visit Hobnob, we strongly recommend you try out their Toffee Three Milk Cake. The cake has a soft and moist sponge that's soaked in three types of milk, giving it a unique taste. It's then topped with whipped cream and decorated with toffee sauce. Once you try it, we guarantee you will visit Hobnob again and again.
 Delizia:
Delizia Bakery is known for its high-quality cakes topped with fresh cream for icing. The bakery has a huge loyal customer base due to its freshly baked cakes. The bakery offers a wide range of delicious cakes including their famous red velvet, salted caramel, three milk, coffee, Ferrero Rocher, and many more. Delizia is located at Khayaban-e-Roomi Block 5 Clifton, Karachi.
Kababjee Bakers:
Kababjee Bakers are not so old if we compare them to other baker giants in Karachi, however, they have been creating a lot of buzz recently with their delicious and mouth-watering cakes. They have several outlets across the city, offering takeaway and delivery services. They also claim that they use only the best ingredients in their cakes, which gives tough competition to their competitors.
The bakery has a variety of food items on its menu, including cakes, cupcakes, brownies, ice cream, biscuits, chips, and savory items. Their Ferrero Rocher cake is one of the yummiest cakes you can find in Karachi, with its silky, smooth, chocolaty texture. Their salted caramel cake is also tasty, with a rich flavor of caramel combined with a salty twist. Kababjee Bakers are located at Mohammad Ali Society, Karachi