A day before Eid ul Azha, Cake's director Asim Abbasi has released the 2-minutes 46-second trailer of his upcoming web series Churails on Zee5. By just taking a look on the trailer, we can say that that series have a strong story line.
The series portray the story of four women from different social backgrounds, these women were ill-treated in their lives. The characters includes, Sara (Sarwat Gilani), who is a lawyer and apparently living a perfect life until she finds out that her husband Jamil (Omair Rana) has sent dirty messages to more then 75 other women.
Then there is Jugnu (Yasra Rizvi), she is a wedding planner but unfortunately not a successful one.
Batool (Mehar Bano), Batool is a passionate boxer, who is trying to achieve her dreams to become a proffesional boxer, although her family does not support her passion for boxing.
Last but not the least, Zubaida (Nimra Bucha) , a murderer who just got released from jail.
All four women come together and open a secret detective agency to spy and expose  husbands who are cheating their wives amongst Karachi's elite, under the disguise of a fashion store named 'Halal Designs'.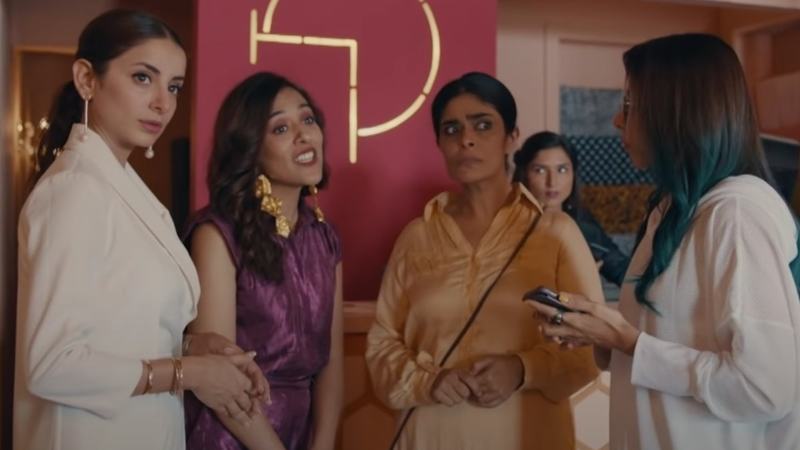 The chief creative officer of Zee Entertainment Enterprises stated,
"Women's voice is needed to be heard, and not stereotype savage women for their strength, or aid them for their insecurities. 'Churails' is bold, vulnerable and empowering all at the same time."
Women's quest for freedom and justice would not be that simple of course, as we can see in the trailer, all women having a rough time dealing with the situations, Moreover, they also had to break the law and commit crimes to complete their tasks and missions.
The first ever, Pakistani Zindagi Original web series, Churails, will premiere on 11th August on Zee5. So, be ready and enjoy the series.
You can watch the full trailer Here: