Even though Islamabad doesn't have the beautiful seaside like of Karachi or a broad history like Lahore, the capital city has its own beauty. If you are a foodie like us, you will be thrilled to know that Islamabad is a regional culinary center and the Biryani here is super famous among many desi's. However, if you are from Karachi and finding an authentic  Biryani in Islamabad, you would definitely need a guide. But don't worry, here, we have listed some of the best Biryani Places in the city.
Chacha Jee:
Chacha Jee is one of the most popular restaurants that serve delicious and authentic biryani along with many other desi food items. They are best known for their amazing taste and for serving quality and fresh food.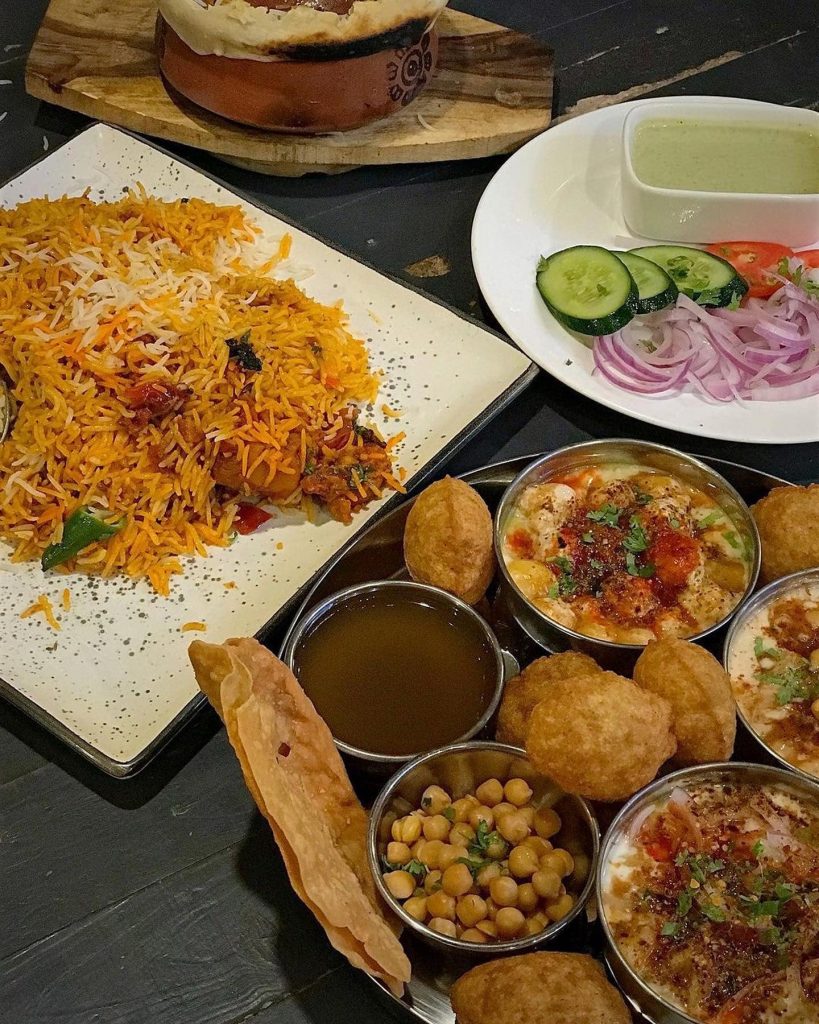 Their Barbeque thali and Biryani are in most demand and its available in different options including beef, chicken, and prawns. One of their unique dishes is the "Naanwich," which combines desi and continental food items to create a tasty and interesting flavor.
Location: Giga Mall, Centaurus Mall, and WTC Mall.
Karachi Biryani House
Karachi-style biryani is famous all over Pakistan, even in Islamabad, everyone craves for  Karachi's spicy and delicious biryani. As the name suggests, Karachi Biryani House aims to serve Islamabadians the authentic taste of Karachi's biryani. So, if you have never tasted the famous Karachi Biryani, this is your chance. They offer three types of biryani – Chicken, Beef, and Plain – and believe us each one is delicious.
Location: Main Bani Gala Road, Near Meezan Bank, Islamabad.
Sarang Sindhi Cuisine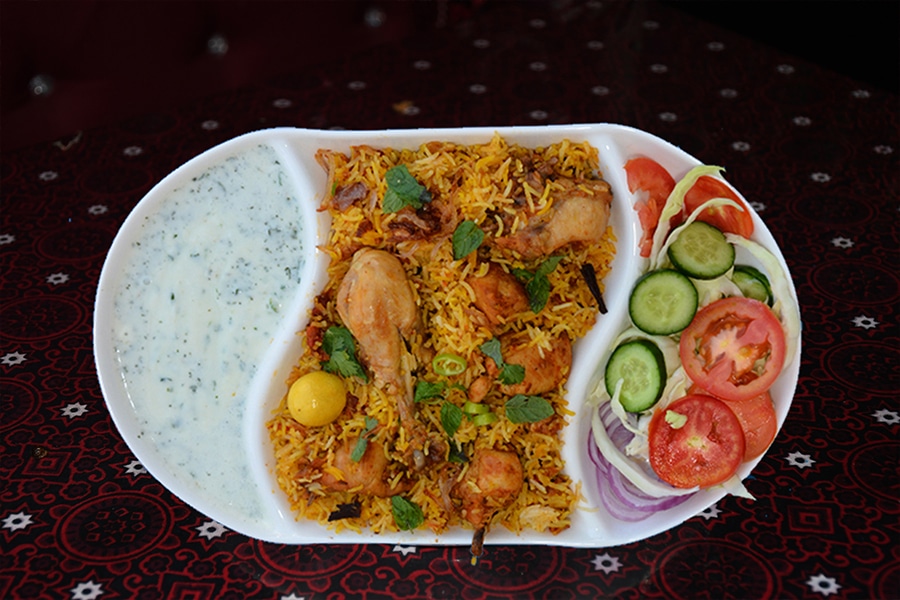 If you're looking for the perfect Sindhi Biryani, Sarang Sindhi Cuisine is the place to go. It is owned and operated by a female entrepreneur who takes pride in offering delicious food with the right amount of added spices. The biryani platter is a must-try, which includes chicken biryani with two pieces of added meat, raita, and fresh salad. The restaurant also serves other delicious items on the menu, such as BBQ fish, daal-chawal, vegetarian thali, kebabs, and a variety of fish dishes.
Location: F-11 Markaz, Basement Fazal Arcade, Shop No 1, Islamabad.
Biryani Hut:
Biryani Hut is another very famous restaurant in Islamabad that offers surprisingly delicious biryani at very affordable prices. Despite its simple location, Biryani Hut offers high-quality biryani that will make you crave more. They serve two types of biryani: Biryani Simple and Chicken Biryani. However, You can also try out their famous pulao kabab, in addition to their special biryani. The place is super clean, and their staff is also very friendly and provides excellent service to their customers.
Location: F/7, Behind Post Mall, Jinnah Super Block-13, Islamabad.
Khoka Khola
If you want to enjoy a delicious biryani in a relaxed atmosphere with great service, then Khoka Khola is the perfect choice for you. This restaurant is the go-to spot for a fun evening outing with friends and family. The interior of the restaurant is designed to provide a sense of peace and comfort, with a retro 60s vibe that is sure to impress you and your parents.
Khoka Khola offers a wide range of mouth-watering dishes, but their butter chicken and chicken biryani are absolutely amazing. Don't take our word for it – you should try it for yourself!
Location: Islamabad, Beverly Center.