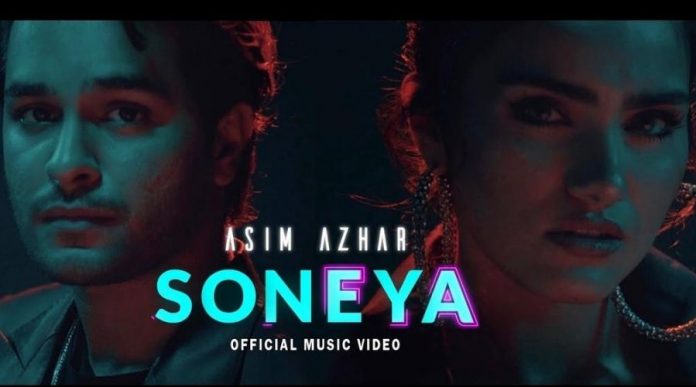 Asim Azhar has recently released his song "Soneya" on Thursday. The song got 16k views and 11k likes withing just 5 minutes. Fans of Asim Azhar were so excited that the song got almost 5k likes befoe even the song was released. (on their premier.)
The singer also tweeted:
"Soneya song is out!, this song is from my heart, hope you guys like it."
SONEYA IS OUT!!! ♥️♥️♥️😭 this ones from my heart to you you guys. hope you enjoy it ♥️https://t.co/wWtdhVYmUA

— Asim Azhar (@AsimAzharr) July 23, 2020
The 'tum tum' singer also shared the final teaser of the song on his Instagram account just a day before the actual release.
This beautiful heartbroken anthem is written by Kunal Verma and composed by Asim himself. Asim Azhar has also released another song recently, earlier this July, 'Tum Tum' in which he featured the well known TikTik Star 'Areeka haq', also featuring Shamoon Ismail, Talha Anjum, Talha Younus, Hania Amir, Raamis, and many others.