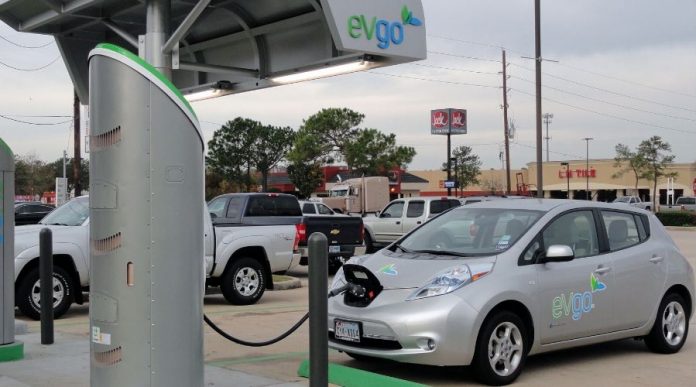 Federal Minister for Science and Technology, Fawad Chaudhry recently revealed in a tweet that the government is going to launch their first Electric Car charging station in Islamabad and he is really very excited about this development in the country. He also said that, Attack Oil will open their primary EV charging facility at Jinnah Avenue Islamabad.
Furthermore, He added that, "it was another goal of the Ministry of Science and Technology to encourage e-vehicles so that they can be used in the future." The implementation of Electric vehicles will help us control the environmental degradation since they are quite eco-friendly, also energy savers and more efficient mode of transportation. The opening of charging stations in Pakistan will definitely upgrade the country's electric car industry.
Extremely excited to see launching of first Electric Car Charging Station in Islamabad #AttockOil is opening flagship EV charging facility at Jinnah Avenue Islamabd, This was another target of @MinistryofST to encourage E vehicles as future transportation ..

— Ch Fawad Hussain (@fawadchaudhry) July 20, 2020
Speaking of Eco-Friendly cars, Prime Minister of Pakistan, Imran Khan is also working on planting almost billion trees to ensure pollution free environment in the country since air pollution and climate changes are harmfully affecting many regions around the globe, including Pakistan as well.
This step has been taken by Gas and Oil Pakistan Limited (GO), which is a swiftly swelling oil marketing company, who has installed their first outlet in Lahore. At this matter, CEO and Chairman of GO Khalid Riaz states that:
"Electric Vehicle (EV)'s is to be launched soon into Pakistan and GO's EV chargers' will provide liberty to our customers to travel wherever they want to go without disturbing the natural habitats with eco-friendly electric cars."
Moreover, the Business Development Officer of GO, Amaar Ali Talaat says:
"GO plans to launch EV chargers' at key sites across the country including motorways and major national highways. It will ease the EV users as they would be able to travel through Pakistan without range anxiety. As we will offer them the facility to charge at any GO's retail outlets."
Fawad Choudhry also said, "We have already set up a unit for the manufacturing of electric vehicles and it is expected the first production will be executed at the end of this year.