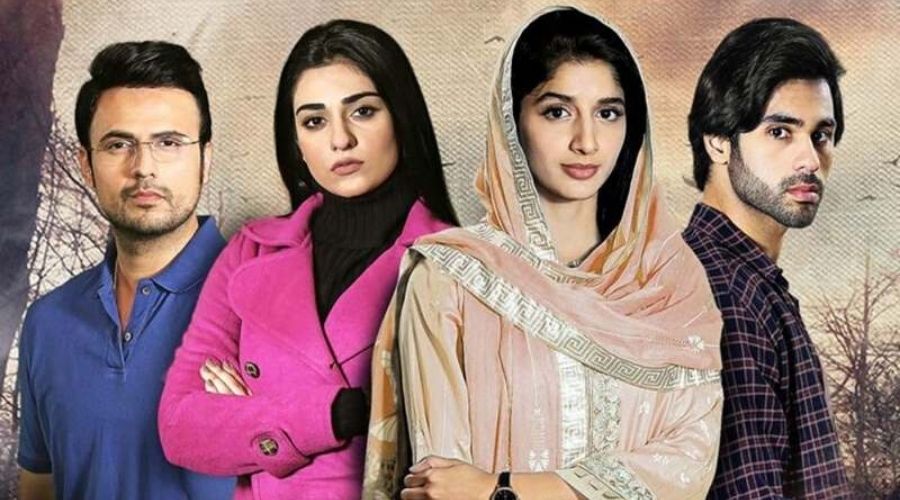 After a very good spell of drama serials like "Alif", "Merey Paas Tum Ho" and "Ehd-e-wafa", the audiences were left with a wanting, for more stories with gripping characters and engaging storylines. Enter "Sabaat", the latest drama by Hum TV that has taken the nation by a storm. The much-awaited Sabaat has delivered what its teasers and trailers had promised and only 3 episodes in, continues to get people to tune in for the next episode.

Sabaat Storyline
Sabaat is the classic tale of "Princess and the Pauper" where clashes between two incredibly strong female characters is shown who are from different social classes. Though essentially following their wit and ambition, the decisions both the characters take to fulfill that ambition is worlds apart. Miraal played by Sarah Khan is the spoilt rich narcissist who will go as far as needed to get her way and in stark contrast to her is Anaya played by Mawra Hocane, a middle-class, hardworking girl who wants to excel at what she does.
The story so far has shown us how Miraal only manipulates people around her mainly like her father, brother, and fiancée. Also shown to have a dynamic with Miraal is her Naani, who always tries to make her understand her wrong ways which are too similar to her own in the past and ultimately how they will fail her.
In the latest episode Naani dies and we see a new side to Miraal who has been seen reminiscing about her Naani's wisdom while going through some old photos suggesting that she also knows somewhere that her ways will be her demise someday. On the other hand, Anaya's and Hassan's(played by Ameer Gillani) characters have moved along as Hassan tries to change himself for Anaya after previously misbehaving and ultimately ridiculed for his spoilt ways by Anaya.
This week the story took a turn as audiences were in shock when Miraal pays a visit to Anaya only to slap her and show that she was the only one to ever have any right over his brother and that Anaya's undue influence on him was not welcomed.
Performances:
Sarah Khan's Miraal is by far the most likable character who the audiences love to hate as she fully convinces everyone with her suave portrayal of the character. The grey shades in Miraal, intrigue the audiences and people want to see, how far her ambition will take her.
Anaya played by Mawra Hocane is again played brilliantly as she does deliver a stellar performance as a girl who has a high moral scale but is not afraid to stand for her or others' rights in the face of injustice or because of societal norms.

The men so far in the drama serial have been mostly placed in the background and mostly there to drive or motivate the decisions made by the leading female cast. Ameer Gillani who is playing Miraals brother has yet to shine in the role as he does lack a certain flair that a bad turned good hero requires.



Cast & Production team
Usman Mukhtar, Sarah Khan, Mawra Hussain, Ameer Gilani, Seemi Raheel, Syed Muhammad Ahmed, Jahanzeb, Abbas Ashraf Awan, Jaweria Kamran, Leyla Zuberi, Moazzam Ali Khan.
It is directed by Shehzad Kashmiri and is a Momina Duraid production.

Timings
Sunday at 8:00 PM.

Sabaat OST
Singer: Ali Sethi
Composer: Naveed Nashad
Lyricist: Kashif Anwar