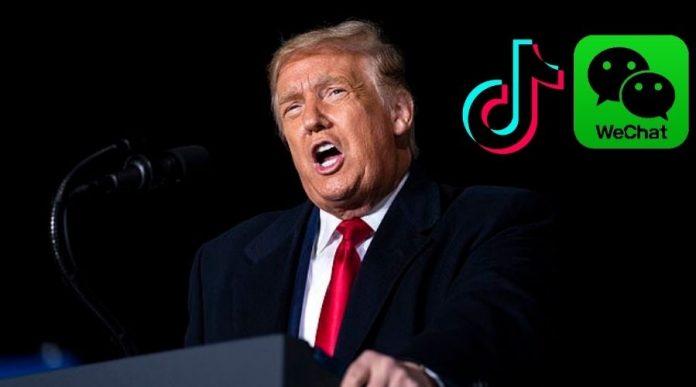 After issuing executive order of banning TikTok from September 20, 2020, President Trump said US companies would be barred from dealing with them. And now following these orders, TikTok is to be banned from midnight today in USA.
Starting Sunday, downloads of the massively popular video app TikTok and the messaging app WeChat will be banned in the United States, the U.S. Department of Commerce announced Friday morning.
These orders were issued after US administration claimed the Chinese apps to "threaten the national security, foreign policy and the economy of the U.S."
Commerce Secretary Wilbur Ross said in an interview on Fox Business News Friday morning that these new rules announced this morning were in connection with the executive orders issued in August.
ByteDance's TikTok chooses to partner with Oracle in U.S, rejects Microsoft's bid
"Basic TikTok will stay intact until November 12," he said. "If there is not a deal by November 12 under the provisions of the old order then TikTok also will be, for all practical purposes, shut down."
This means that deadline for a deal with a U.S. buyer has been extended until Nov. 12. In the meantime, updates will be barred in the app.
The ban announced this morning begins Sept. 20, and prohibits the download of TikTok or WeChat from app stores.
Apple and Google didn't immediately respond to requests for comment.
"The only real change as of Sunday night will be [TikTok users] won't have access to improved apps, updated apps, upgraded apps or maintenance," Commerce Secretary Wilbur Ross said Friday morning on Fox Business.
In earlier court filings, the US government suggested that the restrictions on TikTok and WeChat would be limited in scope and not aimed at harming consumers or TikTok's US employees.
TikTok employees will still be able to receive salaries and benefits and to do their day jobs without being affected by the ban.