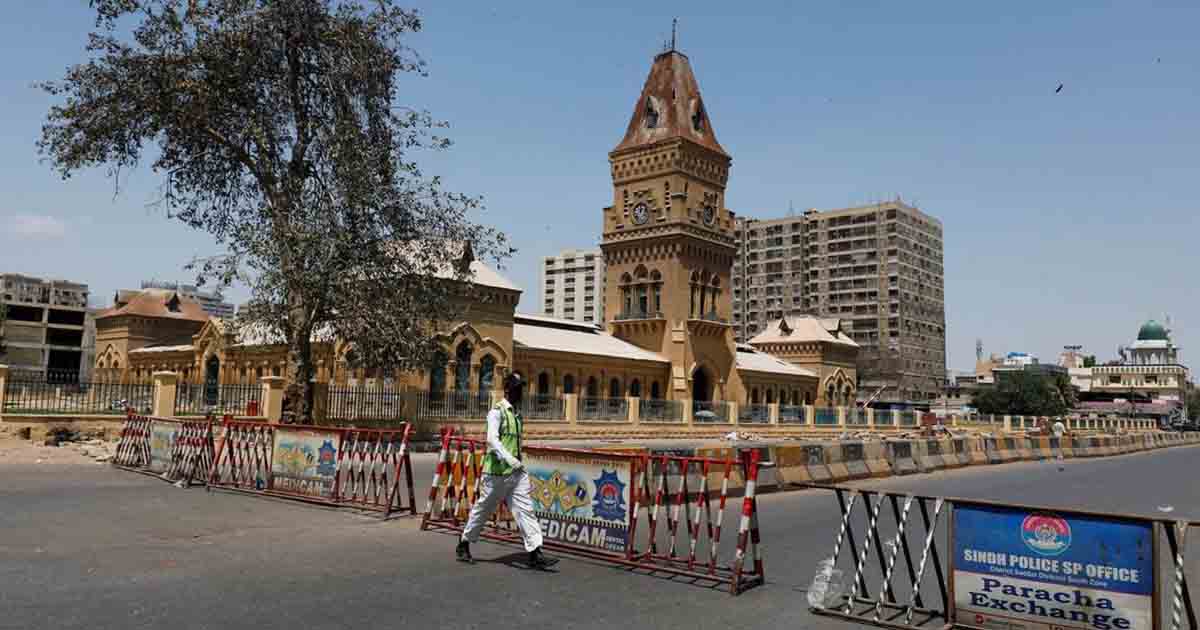 The Sindh government is considering easing the lockdown from next Friday. A meeting of Corona Task Force was held under the chairmanship of Sindh Chief Minister Syed Murad Ali Shah in which consideration was given to easing the lockdown.
According to sources, from next Friday, markets and businesses will be allowed to operate according to the agreed formula. Sources said that Sindh Chief Minister Murad Ali Shah will take the President and the Prime Minister into confidence in this regard on Thursday.
In the meeting, it was suggested to the Sindh Chief Minister that business activities should be allowed in the whole province including Karachi with the agreed conditions so that the bazaars and shopping malls would also be open, buying and selling would also start in connection with Eid, also stay in control.
According to sources, members of the Corona Task Force expressed concern over the performance of the health department, saying that no significant steps had been taken in government hospitals.
Coronavirus: ARY News office closed after 8 employees tested positive
Corona Task Force members said the health department did not take the expected steps in the fight against Corona. On the other hand, on the 38th day of partial lockdown in Karachi, police and Rangers personnel laid light hands on the citizens.
Barriers were also removed from some highways, but legal action was taken against those who tried to be more restrained. According to the police, the open sale of samosas, fritters, jalebi, and other items is banned, while mass iftar and sehri are not allowed on the city streets.
It may be recalled that due to Corona, there has been a partial lockdown in Sindh since March 23, while the federal government had recently extended the lockdown till May 9. After allowing various industries to operate by the federation, the Sindh government has also given conditional permission to open various businesses and industries.
Coronavirus in Pakistan will be likely to reach it's peak in June: Foreign Minister Shah Mahmood Qureshi
It should be noted that the number of people affected by Corona in Sindh has reached 5,695 out of which 100 people have died.
Sindh Gevernment not ending lockdown
Information Minister Nasir Hussain Shah said: "No decision has been taken to finish the lockdown although, a meeting was held in this regard." He further said the govt wished to grant relaxation to business activities on the SOPs. "We will inform the general public when a decision has been finalised," he said.
The information minister said that Chief Minister Sindh Murad Ali Shah had imposed the restrictions keeping in mind the simplest interests of the people. "Businesses are going to be allowed to resume in accordance with the SOPs. For now, we've permitted them to resume activities via online services," he added.