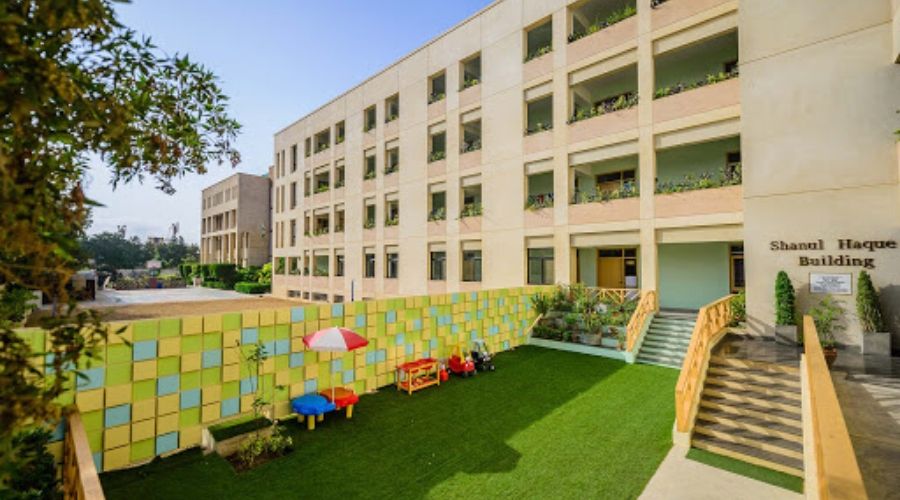 Education has always been of the utmost importance in the growth and development of a human, mentally and physically.
And this is the reason that everyone before selecting a school for their children always seek the best option that can play a vital role in their character development. Here we have listed the best schools in Pakistan that everyone should know about in Pakistan.
Beaconhouse School System
Established in November 1975, Beaconhouse is amongst the most prestigious schools in Pakistan with a network of schools and colleges across the country.
The school is famous for providing highest quality education to the students. Beaconhouse has branches that are co-eds and also for boys and girls separately as well. It is a private school from KG to A'levels.
Aitchison College
Aitchison is a semi-private boys school for boarding and day students from KG to A'levels.
Rated as one of the best school and college In Pakistan, Aitchison is known to pump out leaders like Prime Minister Imran Khan, Ex-Prime Minister Zafarullah Jamali and many more notable personalities are amongst its alumni.
Aitchison College, Lahore, is one of the most prestigious educational institutes in Pakistan; it was established in 1886.
Lahore Grammar Schools
Established in 1979, LGS has managed to create and provide educational curriculum that is considered to be the best in the country.
Students of this school do not only excel in academics but also in the fields of arts and sports as many notable artists of the country are alums of the prestigious school. Affiliated with the Cambridge Board of International Examinations for the O and A Level programs, in the year 2017, it reported 6 distinctions in the Cambridge International Examinations across O and A Level curricula.
Karachi Grammar School
Established in 1847, KGS is the oldest private school in Pakistan and the second oldest in South Asia.
The school gives 15 years of education to the students. The classes are offered for the students from Kindergarten to the senior level (college).
Spread into three campuses, the school is critically acclaimed for an exceptional number of O and A Level distinctions. Among its notable alumni are the late Benazir Bhutto, former PM of Pakistan and the country's first elected female head of state, and Akbar Bugti, former Governor of Balochistan.
Bai Virbaijee Soparivala Parsi School, Karachi
Established in 1859, BVS is one of the best school in Karachi. It was originally established as Parsi Virbaiji Soparivala, but was renamed to Bai Virbaijee Soparivala in 1875.
Providing primary and secondary education, BVS is one of the unique and technogically advanced schools that uses computers in place of books.
Lawrence College, Ghora Gali
Hailed for its beautiful campus, Lawrence College is one of the best boarding school of Pakistan.
Lawrence College (LC) was established in 1860 in the memory of Sir Henry Lawrence who served in the Bengal Artillery.
Lawrence College is especially famous for its focus on physical growth while practically increasing the mental aptitude of the young students. It is an all-boys school and college that has students scoring 1000+ marks in SSC examinations.
Convent of Jesus and Mary, Lahore
The establishment of the all-girls school in Lahore, Convent dates back to 1876. It is among the few top schools that offers both GCE O Level and Matriculation curricula. Today, Convent have almost 8 schools in different areas of Pakistan.
Providing quality education to the young women of the country, Pakistan Muslim League-Nawaz leader Maryam Nawaz and social rights activist Asma Jahangir were among the leaders that were educated here.
Cadet College, Hasan Abdal
Established in 1954, this military school is one of the finest boarding institutions in all of Pakistan. The curriculum is specially designed to prepare the students for top positions in the Military.
Cadet College, Hasan Abdal is situated in Hasan Abdal, Attock District, Punjab, Pakistan. The Students studying in Cadet College, Hasan Abdal are called "cadets".
Most of the students pass out to join the military as Cadet College is considered to be a military school.
Roots School System
Having more than 85 Campuses in different cities of Pakistan, Roots School System was established in April 1988. Roots School System has been able to develop a winning academic curriculum that is couple with sports and artistic development for the students.
City Schools Pakistan
One of the biggest private school system in Pakistan, City School has campuses all across the country.
The curriculum of Education in City school is from KG to O-Levels and A levels.
Ensure that the best options for your children that will provide a good and quality education and learning experience for them.